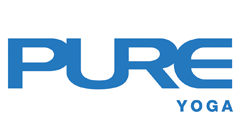 Upon receiving his bachelor degree in Medicine and Surgery and master degree in Sports Medicine and Health Science, Dr. Bryan Lau started to heal people with sports injuries primarily within the out-patient clinic. He is also a part-time sport team physician and part-time lecturer at the Chinese University of Hong Kong. Long busy work days in a seated posture killed his lower back for years and Bryan never found complete relief until the day he accidentally stepped on the yoga mat in a Pure Yoga trial class.
Bryan manages to operate in the space between rigid science and the amorphous metaphysical. He mindfully applies knowledge of biomechanics, functional anatomy and therapeutic skills to traditional asana practice, with the aim to deepen students' understanding of the powerful healing effects of yoga, physically and spiritually. He believes yoga can cure everyone: Whether you are suffering from tight IT bands after years of marathon running, or stubborn headaches and shoulder pains as a stressed-out 'worker bee', or recurrent hip stiffness and low mood come Monday mornings.
Bryan's articulate approach to alignment-based asana practice will empower you – creating space, cultivating strength and preventing over-stress. He is obsessive about simple, accurate and precise guidance. He also encourages students to question assumptions, discover personal truths about their unique biology, and understand their complexities instead of simply focusing on barriers and obstructions.
QUALIFICATIONS & CERTIFICATIONS
Ashtanga Yoga Teacher Training with David Swenson, 2013
Yoga Teacher Training Course with Patrick Creelman (200 hours), 2012
What Bryan teaches
Core
Hatha
Healing
Hot
Restorative
Vinyasa
Yin
Yin Yang
Yoga Therapy