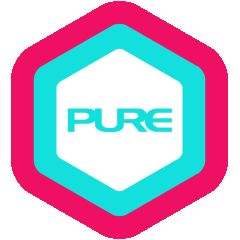 Born into a Yogi family in south India (Yoganaath lineage), Dileep was initiated to Yoga and the secret doctrine Tantra from an early age, and was trained in all the classic forms of Indian yoga systems. He later received training at Shivananda Ashram and Vivekananda Yoga University. As he grew older, he travelled extensively to find answers to his spiritual quest, which took him to the great masters of The Himalayas from the yogic lineages of Aghori, Naga and Kapalika, all of which helped deepen his understanding on the mystic path of Yoga and Kundalini.
Dileep started teaching and sharing yoga in 1998. He follows the integrated approach of yoga by combining different paths of the traditional Indian yogic methods. His classes are gentle, designed to meet individual needs, and adopt Yoga Therapy techniques to heal and prevent different ailments. His traditional classes are filled with yoga philosophy and he ensures easy comprehension with a dose of humour. He believes and teaches the Authentic Indian Yoga system to "find harmony with one's surroundings".
Apart from teaching, Dileep has written numerous articles based on yoga and has published in many health magazines and yoga journals. A believer of good karma, he also founded a charitable organisation in India. To raise funds for this charity, he is conducting immersions on Kundalini and Tantra, and organising outdoor yoga, Bhajan/Kirtan and spiritual discourses.
QUALIFICATIONS & CERTIFICATIONS
Master of Science in Yoga from Tamil Nadu Physical Education and Sports University, 2017
Post Graduate Diploma in Yoga from Tamil Nadu Physical education and Sports University
Master of Arts from University of Calicut – Kerala
Bachelor of Education from University of Calicut – Kerala
Yoga Instructor Course (Vivekananda Yoga University – Banglore)
My Excellence Award awarded by Myoga
Gold medallist All Kerala State Yoga Championship (Satyananda Yoga Research Center)
Founder of Yoganaath Charitable Trust (Non-profit organisation) www.yoganaath.org
Founder of Bhajan HK (Non-profit organisation)
What Dileep teaches
Core
Hatha
Healing
Hot
Pranayama & Meditation
Restorative
Vinyasa
Yin
Yin Yang
Yoga Therapy
Other teachers also in Starstreet Precinct