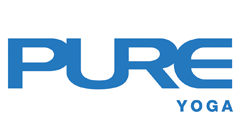 Missy was introduced to yoga whilst attending the University of Arizona in 2000. Her first class was a 90-min hot yoga series and she fell in love with the practice and experience. She had suffered from edema her entire life and found immediate relief upon taking the hot yoga class. As a mother of two, Missy uses yoga as a tool for finding balance and peace in her everyday life. Her love for yoga and its medical benefits are what she most wants to share with her friends and family.
In 2007 she attended the Bikram Teacher Training. Missy's major influences are Bikram Choudhury, Rajashree Choudhury and Emmy Cleaves. These teachers gave her the foundation for her practice and the tools to be a passionate, direct and kind teacher.
Missy's classes are a challenge. Some may even call her a "sweet killer". She will push you to try and do your best, all whilst smiling. Her direct style of teaching incorporates strong verbal command of the room. She enjoys sharing the medical, physical and spiritual benefits of yoga with her students. Students will leave their mats feeling like they had an incredible workout that released pent-up tension in the mind and body.
QUALIFICATIONS & CERTIFICATIONS
Bikram Yoga Teacher Training, by Bikram Choudhury, 2007
Other teachers also in PURE South - The Pulse, World Trade Centre, Asia Standard Tower