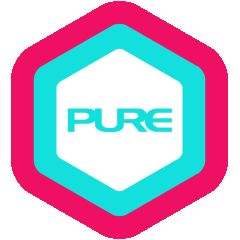 "Become a yoga teacher", said Angela's yoga instructor in her hometown of Fargo, North Dakota. These words transformed her interest in yoga into a lifestyle and took her all the way to Taiwan and recently, Hong Kong. She believes that timing and diligence are essential for obtaining the best outcomes in life's opportunities, and she wants to impart this belief to her students.
Angela was inspired by fusing creative flow-like movements, inversions and dance within a frame of her yogic practice; this innovation gives Angela different ways of looking at teaching that go beyond commonly held expectations. Angela uses the practices and philosophies of these teachers to create her own method that uplifts students' minds and abilities.
Angela desires to challenge her students in a joyful, peaceful manner. She doesn't always expect perfection, but she wants her students to try their best in a caring and nurturing environment. Furthermore, Angela wants students to finish a session of practice feeling better, more peaceful, than when they began. Angela strives for students' well-being by using inversions and flow sequences; she also elevates her yoga class with music that inspires her.
QUALIFICATIONS & CERTIFICATIONS
Advanced Yoga Teacher Training with Patrick Creelman (100 hours), 2017
Teacher Training Intensive Core Yoga with Zhenja LaRosa (45 hours), 2013
Anusara Immersion Space Yoga with Desiree Rumbaugh (60 hours), 2009
Himalayan Institute with Sharat Arora (30 hours), 2006
Nosara Yoga Institute (200 hours), 2003
What Angela teaches
Core
Hatha
Healing
Hot
Restorative
Vinyasa
Yin
Yin Yang
Other teachers also in Pacific Place