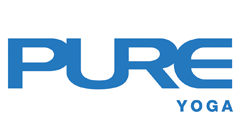 Lawrence is a senior teacher at PURE Yoga and the founder of Upeksha Yoga, which means stepping back and seeing the bigger picture. Upeksha has been Lawrence's bridge between him and his highest intention. He believes that the Upeksha method will serve others in the same way, helping them to recognise their highest purpose.
Lawrence teaches how to connect the biomechanic principles of alignment with qualities of the heart. It is a dynamic and therapeutic approach that aligns with spaciousness, strength and softness.
Lawrence's classes are energetic, fun, dynamic and challenging. He incorporates Tantrik Non-dual philosophy by encouraging students to pause, soften and remember the strength of their spirit. From this remembrance, the practice becomes a celebration of their innate goodness.
QUALIFICATIONS & CERTIFICATIONS
6-month Non-dual Shaiva Tantra Philosophy Course with Christopher Wallis (Hareesh), 2016
Yoga Philosophy Teacher Training Yoga Philosophy and Meditation with Carlos Pomeda, 2008-2015
Therapeutic Teacher Training with Martin Kirk, 2012
Master Intensive Training, Master Immersion Training with John Friend, 2012
Therapeutic Teacher Training, Immersion I,II,III, Intensive Teacher Training, Intensive Studies, Tricara Immersion with Ross Rayburn, 2010-2015
Immersion Training with Patrick Creelman, 2009
Absolute Hot Yoga Teacher Training, 2007
Foundation Teacher Training with Patrick Creelman, 2007
What Lawrence teaches
Advanced
Core
Hatha
Healing
Hot
Pranayama & Meditation
Vinyasa
Yin
Yin Yang
Yoga Therapy