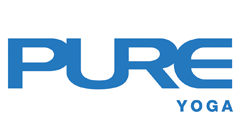 Jen Kentrup is a native New Yorker who has lived in Hong Kong since 2001 and began practising yoga in 1995. Patrick Creelman has been her primary teacher since 2010 and she continues to study closely with both Patrick and Rinat Perlman.
Jen is a 500-hr ERYT whose teaching is alignment-based and reflects her training in the Anusara and Iyengar traditions. Her style aims to find the delicate balance between the rigorous precision of an alignment-based practice and the freedom and elegance of its simplicity.
Her classes explore the equilibrium of effort and ease. They are challenging, informative and grounded in her understanding of anatomy and the spiritual tradition of Yoga. She strives to have her students feel cared for, challenged and empowered in her classes. Jen believes wholeheartedly that yoga is a transformational modality with enormous potential for everyone, and it is her goal to share this with her students.
QUALIFICATIONS & CERTIFICATIONS
WildLotus Tibet intensive 2019
Eyal Shifroni Singapore Chair Yoga training 2019

Iyengar Intensive – Carrie Owerko, 2019/2018/2017

Iyengar Intensive – Raya UD, 2018

Iyengar Intensive – Manouso Manos, 2018

WildLotus 300-hr Teacher Training – Patrick Creelman, 2017

Iyengar Intensive with Faeq Biria, 2016

Practice Intensive – Rinat Perlman, 2015-2016

The Heart of the Matter – Pema Chödrön, 2016

Yoga Anatomy – Martin Kirk, 2016

Akhanda Yoga Rishikesh (100-hr) – Yogrishi Vishvketu, 2016

Advanced Teacher Training (100-hr) – Patrick Creelman, 2014

Teacher Training (200-hr) – Ana Forrest, 2013
What Jen teaches
Alignment
Core
Hatha
Healing
Hot
Vinyasa