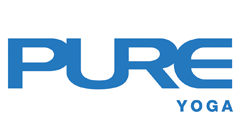 Marsha worked in the PR and media industry in her previous life, where the closest she could get to spirituality is the spirits she was sipping from the cocktails that she drank for work. One day in a Yoga class, she burst into tears coming out from Ustrasana (an intense heart-opening pose), where she experienced the mind-body connection in Yoga. Her life then took a 180-degree turn as her asana practice became a daily ritual and she immersed herself in a yogic lifestyle where dedication and discipline became her choice of elixir.
Upon finishing her 200-hour Vinyasa-style Yoga teacher training and then a 300-hour Advanced Teacher Training with Patrick Creelman, she continued to delve deeper into the study of Yoga and is currently working towards the 500-hour Advanced Teacher Training programme with Yoga Medicine.
With gratitude to her teachers and honouring the classical lineage of Yoga teachers before them, Marsha teaches with the intention of awakening her students to the healing practice of Yoga. She designs every sequence thoughtfully to bring students' awareness beyond the thinking mind and towards a deeper wisdom that can heal body, mind and soul – all while maintaining a light-hearted and safe atmosphere for learning and experimentation.
QUALIFICATIONS & CERTIFICATIONS
E-RYT® 200, RYT® 500

Yoga Medicine Spine: Anatomy, Dysfunction & Application Training (55 hours), 2021
Myofascial Release Teacher Training with Yoga Medicine (55 hours), 2020
Yin and Meditation Teacher Training with Yoga Medicine (55 hours), 2020
Nervous System and Restorative Yoga Teacher Training with Yoga Medicine (55 hours), 2020

Yoga Anatomy Training with Yoga Medicine by Tiffany Cruikshank (20 hours), 2019

WildLotus Teacher Training with Patrick Creelman (300 hours), 2016-2017

CET Ashtanga Immersion with Clayton Horton (33 hours), 2016

Teacher Training Programme with Tryphena Chia under Baptiste Institute (200 hours), 2015
What Marsha teaches
Ashtanga
Core
Hatha
Healing
Hot
Restorative
Vinyasa
Yin
Yin Yang
Yoga Therapy