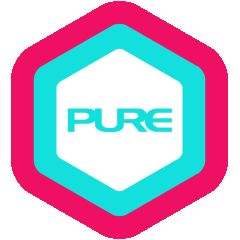 Prabir started learning yoga at the age of 9 and began teaching at 18. His first step into yoga was initiated by his brother and grandfather, both of whom were great Yogis. As a child, Prabir was relatively short compared to his classmates. With the help of yoga, his little weak body grew into a strong and well-developed one. He even challenged himself by entering yoga competitions and won many awards including the "Champion of the Champions" in the All India Yoga Competition, Kolkata in 1985. The benefits he obtained from yoga made him determined to make yoga his lifelong career.
In his early 20s, Prabir met his guru Yogacharya Sri Lalit Mohan from Kaivalyadham, Maharastra, India and was greatly inspired by him. Guided by Sri Lalit, he reached a deeper understanding of asanas, pranayama and the importance of Sthiram Sukhamasanam – i.e. when you achieve a posture, it becomes effortless. Prabir knew that yoga was not just about posture because he had experienced its magic before. So in 1990, he completed a Diploma in Yoga Therapy. Since then, Prabir has helped many students and patients through his yoga classes and therapeutic sessions. He is committed to promoting yoga in his professional capacity and developing a yoga culture for everyone. In his more than 30-year career span, approximately 70 of his students have become renowned yoga teachers in Hong Kong, Singapore, Thailand, Taiwan, Vietnam, China, Cambodia, Malaysia and many other countries.
Prabir's classes are rhythmic, with sequences synchronised to his music. His classes are reputable for helping students to develop a balance between strength and flexibility, improve their alignment, and build a healthy mind and body. Prabir believes that yoga, especially pranayama (breathing techniques), can bring harmony to our entire being. So he always reminds his students to respect and listen to their body.
QUALIFICATIONS & CERTIFICATIONS
President, Jharkhand Yoga Association, 2014-present
"A" Grade Referee – Asian Yoga Federation (Asian Yoga Championship), 2011-present
Joint Organising Secretary of Asian Yoga Federation, 2011-present
Secretary General of Yoga Federation of Hong Kong, 2010-present
Experienced Registered Yoga Teacher (500 hours), Yoga Alliance, USA, 2009-present
Associate Director of Hong Kong Yogathon, 2008-present
Personal Training Certificate in Pilates for Yoga, Planet Yoga, Hong Kong, 2006
Joint Secretary of Yoga Federation of India, 2000-2010
Diploma in Yoga Therapy, International Federation for Yoga Sports, 1999
Diploma in Yoga Teacher Training, Ghosh's Yoga College, Kolkata, India, 1990
"A" Grade Referee-Yoga Federation of India (National Yoga Championship), 1989-present
Founder President of Karmakar Institute of Yoga, Jamshepur, India, 1984-present
Grade "A" Teacher's Training Course in Yoga, Netajee Shubhas National Institute of Sports, Sports Authority of India (Government of India), 1984

Awarded Tabla "Visarad" and achived First class Diploma in Indian Classical Music from Gandharbha Mahavidyalaya, Mumbai, India, 1984

Bachelor's degree in Commerce, Ranchi University, India, 1979
What Prabir teaches
Core
Hatha
Healing
Hot
Pranayama & Meditation
Yin
Yoga Therapy
Other teachers also in Lincoln House, Pacific Place