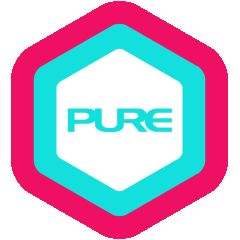 Frankie first stepped onto the yoga mat in 2003, after being introduced by friends. Always a bit of a fitness fanatic with a curiosity for new forms of exercise – having run numerous marathons, half-marathons and trail walks – Frankie was soon to find her calling when it came to yoga and instantly fell in love with the physical, mental and spiritual sides of the practice.
After a couple of months at an Ashram in Visakhapatnam in Southern India where Frankie met her guruji, it wasn't long before the decision was made to devote her time to serving others, having already left the corporate world. Inspired by repeat visits to India, Frankie now has extensive experience of life in a traditional ashram, from cleansing techniques to meditation. Her studies have since continued at Vivekananda (SVASA), and include teaching training with Patrick Creelman at PURE Yoga as well as other pre-natal and spiritual courses.
Frankie's yogic path was lit up by her guruji. His unconditional love of others and the spiritual connection with her touched her heart in so many ways and inspires her today in her service to others.
Frankie's classes are both fun and encouraging. She uses a lot of humour to get her students to relax more. Her teaching focuses on awareness and feelings, allowing students to open their inner selves and to practise humbly with love and care – which will benefit them with appreciation of their life on and off the mat.
QUALIFICATIONS & CERTIFICATIONS
Mindful Birth Yoga for Pregnancy, Birth and Baby with Dr Jean Byrne and Michelle Papa, 2015
PURE Yoga Teacher Training with Patrick Creelman, 2007
Yoga Teacher Training with Vivekananda (SVASA), 2006
Yoga Training in Yoga Consciousness Trust (YCT) Ashram, 2005
95-hr Childern Yoga Teacher Training with Karen Wightman, 2016
What Frankie teaches
Hatha
Healing
Hot
Prenatal
Vinyasa
Yin
Other teachers also in Soundwill Plaza, PURE South - The Pulse