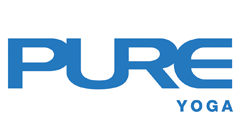 During her previous life as advertising art director, Greta's brain was constantly drained but physically she felt unfit and that there was energy still needed to be released. After her first yoga class in 2005, Greta had trouble walking down the stairs because her legs had gone numb with all the warrior poses. Yet surprisingly, her mind was far from numb – she felt ALIVE!
A regular practice has quietly opened her heart to more love for other beings on the planet, especially animals. It has also shifted other aspects of her life – before yoga, Greta would do anything to get vegetables off her plate but now she can't live without them. Yoga has been with Greta through stressful work nights, hangovers, heartbreaks and jet lag.
Through learning from Samrat Dasgupta and Kapil Rajiv, Greta was inspired to take her first teacher training in 2009. Since then, she has been very lucky in being able to share her love with others on a one-to-one level, small groups, groups of 300+, people on the other side of the world by teaching online, and even reaching out to homes in Hong Kong and throughout Asia by appearing on some of the most-watched TV channels and in popular magazines.
So far as gratitude towards her teachers – Joakim Olin introduced her to compassion and she is forever thankful to her teacher Connie Yan, who welcomed her to the world of Mysore-style Ashtanga Yoga and always ensured that Greta took care of herself as a teacher.
Greta's classes are always multi-level because "our bodies and minds are different every day". She often reinvents herself and hopes that through her classes, practitioners can re-explore themselves and take the time to love oneself. Stimulating, spirit-boosting and heart-lifting are just some of the words to describe Greta's classes. Regardless of what she is teaching, she would like her students to come away feeling lighter, happier and more spacious within.
QUALIFICATIONS & CERTIFICATIONS
Level II Insight Yoga Teacher Training Intensive Mindfulness and Inner Practices in Yin Yoga with Sarah Powers, 2018
AntiGravity® Restorative Yoga Training with Tamer Begum, 2018
Yoga Anatomy Training with Yoga International + Yoga Medicine, 2017
Level I Insight Yoga Teacher Training Intensive Yin/Yang and Mindfulness Meditation with Sarah Powers, 2017
Reiki Master Practitioner & Teacher Attunements with Joyce Thom, 2017
International Community First Aid with Katia Bacon, 2016
Training with The Yoga Space (300 hours), 2016
Yoga Research, Philosophy & Practice with Dr. Jean Byrne, Rob Schutze, Garrett Lane, 2016
Living Yoga Therapy Mentorship with Chandrika Gibson, Garrett Lane, 2014-2015
Reiki 1 & 2 Attunements with Joyce Thom, 2015
AntiGravity® Fundamentals 1 & 2 Training with Tamer Begum, 2015
Living Yoga Therapy Yoga Therapist Training with Chandrika Gibson, Garrett Lane, 2014
Yoga for Pregnancy, Birth and Baby Teacher Training Module Three (Yoga for Active Birth) with Michelle Papa, Dr. Jean Byrne, 2013
Yoga for Pregnancy, Birth and Baby Teacher Training Module Two (Post-Natal Yoga) with Michelle Papa, 2011
Yoga for Pregnancy, Birth and Baby Teacher Training Module One (Pre-Natal Yoga) with Michelle Papa, 2011
Yoga Teacher Training Level with Yoga Limbs (250 hours), 2010
What Greta teaches
Aerial Yoga
Ashtanga
Core
Hatha
Hot
Prenatal
Vinyasa
Yin
Yin Yang
Yoga Nidra
Yoga Therapy
Other teachers also in Starstreet Precinct