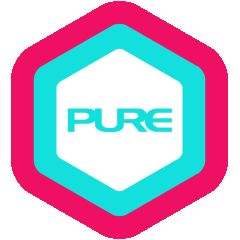 Judy began her yoga journey in 2004, after stepping into a hot yoga class for the very first time. Since that first encounter, she has been diligently and unfailingly drawn back to the mat. Every time, she would discover a whole new experience for herself. In the beginning, her practice was mainly to keep a strong, healthy body. But after a period of regular practice, Judy discovered that yoga provided much more than physical benefits. Through asana practice, she was able to restore inner peace and balance.
Driven by her inner quest to learn more, Judy has been very fortunate to have come across many profound teachers. Her yoga journey has been greatly influenced by the teachings of: Sharon Gannon and David Life, co-founders of Jivamukti yoga, who have demonstrated and inspired her to practise yoga as a lifestyle motivated by loving kindness for all; Andrey Lappa, founder of Universal Yoga, who taught her the science and wisdom of yoga; and Edward Clark, co-founder of Tripsichore Yoga, whose unique, demanding, and artistic expression of yoga inspired her to discover her own self-expression through yoga. Judy also pays great respect to Will Lau, who has been her close teacher from the early years and has stood by her growth. She is forever grateful to all her teachers and students who continue to motivate her on this path.
Judy believes that love and compassion towards the self and others are fundamental to the practice of yoga and should eclipse perfection in the physical form of asana. She teaches yoga as an uninterrupted flow of mindfulness and concentration, synchronising each movement consciously with breath and awareness. She values the importance of individualised programmes as there is no "one size fits all" in yoga. Depending on the level of fitness, body type, flexibility, experience, health condition, personality, and mental state of each student, Judy incorporates different methods to lead students to a state of equanimity. Her teaching style is light-hearted and intentional, with clear and detailed instructions to appropriately challenge every student.
QUALIFICATIONS & CERTIFICATIONS
Universal Yoga Level 3 with Andrey Lappa (300 hours), 2017
Universal Yoga (CET) Intensive Studies with Will Lau (25 hours), 2016
Tripsichore (CET) Workshop with Edward Clark (30 hours), 2016
Tripsichore Intensive Training with Edward Clark (200 hours), 2016
Vikasa Yoga Teacher Training with Kosta Miachin (200 hours), 2014
Universal Yoga Level 2 with Andrey Lappa (200 hours), 2014
Universal Yoga Level 1 with Andrey Lappa (100 hours), 2013
Certificate of Intensive Iyengar Yoga, 2011
Jivamukti Yoga Immersion with Sharon Gannon and David Life, 2011
Hot Yoga Teacher Training with Martina Lee (200 hours), 2007
Sivananda Yoga Teacher Training (200 hours), 2007
What Judy teaches
Hatha
Healing
Hot
Pranayama & Meditation
Universal Yoga
Vinyasa
Yin
Yoga Therapy