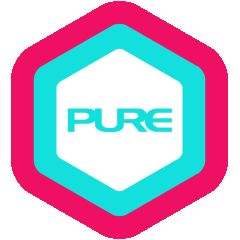 Born and raised in Germany, Regina lived in China for 23 years together with her husband and two kids before moving to Hong Kong in 2016. She had 15 years of experience working in the fitness and hospitality industries before starting as a yoga teacher in 2011. Whilst dealing with injuries and stressful periods in life, yoga gave her a different tool with which to reconnect to her body. Building physical as well as mental strength on the mat has helped her to live a more balanced life.
Regina is very grateful to have studied with extremely knowledgeable teachers like Patrick Creelman, Benjamin Finnerty and Desiree Rumbaugh. Through their empowering teaching and open sharing of their wisdom, she was able to gradually expand her own knowledge and deepen her practice. ​
Regina's classes are alignment-based. She teaches yoga from the heart, helping students to re-discover their own potential whilst accessing strength and lightness from within.
QUALIFICATIONS & CERTIFICATIONS
Hormone Health and Nutrition Coach@ IIN Institute, 2022
Hormone Yoga Therapy with Shakti Simone Lehner (50 hours), 2020
Yin Training with Nicky Hadjithoma (100 hours), 2019
Wild Lotus Teacher Training with Patrick Creelman and Rinat Perlman (300 hours), 2016-2017
Assisting Anusara Immersion with Benjamin Finnerty (100 hours), 2016
Intense Teacher Training with Desiree Rumbaugh (50 hours), 2015
Immersion with Desiree Rumbaugh (50 hours), 2014
Immersion with Richard Freeman (30 hours), 2013
Assisting Teacher Training with Benjamin Finnerty (200 hours), 2012
Yoga Teacher Training (Yoga Alliance) with Benjamin Finnerty (200 hours), 2011
Anatomy studies with Chris Kummer and Doug Keller, 2011-2013
Yoga workshops with Benjamin Finnerty, Lois Nesbitt, Rodney Yee, Dice Ida-Klein, 2012-2015