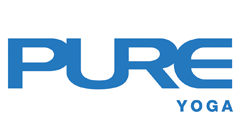 Back in his late teens, Kevin was a 100m sprinter for the Hong Kong Athletic Team. Even then, he already realised how his strides could benefit greatly by stretching his hamstrings. But it wasn't until 2005 when he was actively engaged in motorsport racing that his life was changed. To train his capacity for heat-tolerance, Kevin started practising Bikram hot yoga. Knowing that the temperature in a race car's cockpit can reach 50oC and yet a driver needs to make precise decisions in every split second, the hot room provided the perfect training environment. Kevin captured 2nd Runner-up of the Lotus Celebrity Cup in the 2015 Macau Grand Prix. Since then he has discovered that yoga is much more than just physical exercise. Determined to learn more, he sought out Guinness World Record holder Yogaraj C.P. to immerse himself in the yogic culture.
Around that time, Kevin was also blessed with the opportunity to meet his mentor Frances Gairns in the 200-hr Hot Yoga Teacher Training. It was through his studies with Frances that he experienced the true essence of his yoga teaching: "To teach with a positive mindset and offer motivating words to say along with the yoga postures". To further deepen his practice, Kevin joined Samrat Dasgupta for another 200-hr Transformation TT. Samrat's focus on the biomechanical principle of alignment, art of sequencing a class and beauty of yogic philosophy has had significant influence on his practice as well as his teaching style. Kevin strongly believes that everyone is welcome in the realm of Yoga, so he became determined to complete a 50-hr Yoga TT for Children with Karen Wightman in 2016.
With a master's degree in Medical Science, Kevin is a full-time Biochemistry teacher. Combining his scientific knowledge with yoga practice, he has developed unique expertise over his career, fusing education, creativity, well-being and bodywork. He is passionate about connectedness and inclusion to holistic practices that support mind:body well-being. More importantly, he introduces different breathing techniques in his yoga classes to cultivate a comprehensive understanding of the body.
QUALIFICATIONS & CERTIFICATIONS
TRX Suspension Training Course, 2018
Aerial Yoga Instructor Training (40-hour) with Daniel Sierralta, 2018
Pure Air CET 32-hour Aerial Yoga Training with TT HO, 2017
1 Day Workshop – Yoga for 'Littlies' 'Gentle Beginnings' Creative Yoga Play for 2-5 year olds with Karen Wightman (6 hours), 2016
Yoga for Children Teacher Training – Level 1 'The Basics – A Recipe For Success' (Yoga for children aged 5 to 8) with Karen Wightman (25 hours), 2016
Yoga for Children Teacher Training – Level 2 'Not Quite a Teen but something In between' (Yoga for children aged 9 to 12) with Karen Wightman (25 hours), 2016
Transformation : The Spirit of Teaching 200-hour Yoga Teacher Training & CET with Samrat Dasgupta, 2016
Embrace: Hot Yoga Teacher Training with Frances Gairns (200 hours), 2015
Evolve Yourself: Counter Flow Immersion with Marcus Leung (50 hours), 2015
Fitness Yoga Instructor Certificate Course accredited by Australian Vocational Training Academy (50 hours), 2015
What Kevin teaches
Aerial Yoga
Hatha
Healing
Hot
Vinyasa
Other teachers also in Langham Place, Grand Century Place