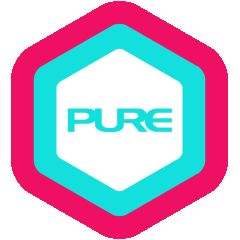 Born to a priest in the city of Puri Orissa, India, Eswar began learning yoga when he was seven. He has been teaching Yoga since 1985 in his hometown and moved to Hong Kong in 2003 to continue.
But back in 1986, he had met with a train accident that fractured the bones in his pelvis, legs and hands – he thought he would never move again. But when Eswar began practising simple yoga therapy movements, he saw results that surpassed all expectations and eventually, he was able to walk again. Through this very personal experience, Eswar witnessed the body-and-mind healing powers of yoga in addition to its fitness and recreational benefits.
His first guru was A K Grahachariya, under whom he practised from 1969 to 1984 at Yoga Pranayam Sikhya Kendra, Sri Mandir, Puri. He reaped the rewards of his efforts from 1981 to 2003, when he received numerous prizes from competitions and accolades such as Yogakumar (Yoga Young Forever), Yoga Sri (Yoga Wealth), Yogarjun (Yoga Hero) and Yoga Bhusana (Yoga Ornaments). He further studied at several prestigious institutes to deepen his knowledge, which he humbly and happily shares with his students.
Though yoga practice is enjoyment for Eswar, he is ecstatic that it's also his career. He hopes to help people discover its countless benefits, so they can live long and happy lives without sickness. His classes provide a safe, stable, energetic yet therapeutic practice. Humbly, he continues to learn different perspectives of yoga in the acknowledgement that it is a classical Indian science, philosophy and art that dates back more than 5,000 years.
QUALIFICATIONS & CERTIFICATIONS
Usui System of Natural Healing Course in Reiki, 1998
Certificate of Sports (Yoga) at NIS Patiala, 1995
Diploma at Orissa Yoga Society, 1992
Teacher Training Course at Bihar School of Yoga, 1990
Expert Yoga Certificate Course, 1984
What Eswar teaches
Advanced
Ashtanga
Hatha
Healing
Hot
Pranayama & Meditation
Vinyasa
Yin
Other teachers also in Soundwill Plaza