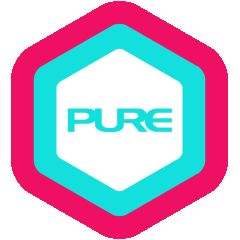 Recording artist and pop singer Linda first stepped on the yoga mat in 2008 after hearing that yoga is a self-healing tool, which she thought might help her injuries sustained from her beloved sport of golf. Thereafter, she practised yoga on and off – but it wasn't until 2011 when PURE Yoga founding teacher Almen Wong took her to her first hot vinyasa class that she experienced the physical challenge and the sense of achievement. Linda fell in love with yoga right after that class and has been practising diligently ever since.
Linda has never been a "bendy" person but throughout her years of practice, she has learnt that with patience, self-acceptance and discipline, one can be reminded of how capable he or she actually is.
More than just the physical side, Linda also values the spiritual aspect that yoga has offered. She has come to realise that yoga is a platform for her to embark on a journey of self-discovery.
Wanting to deepen her knowledge, Linda enrolled in the teacher training programme with Patrick Creelman in 2016. She is deeply touched by Patrick's enthusiasm and dedication, and the teacher training has become a life-transforming process. She also appreciates the teaching and help from Rinat Perlman and Noy Petchwikai during the training. Most of all, Linda feels blessed and grateful to have Almen as her mentor. Linda has flourished into a confident yoga teacher thanks to Almen's unreserved sharing of her own experience.
Linda believes that yoga is for everyone – regardless of age, gender, race and shape. Her teaching focuses on alignment, grounding and enjoyment. Her greatest hope is that students will leave her class in happier spirits than when they walked in. And she is thankful to her students because even as a teacher, she is learning from them.
QUALIFICATIONS & CERTIFICATIONS
WildLotus Yoga Teacher Training with Patrick Creelman and Rinat Perlman (300 hours), 2018
Yoga Alliance Accredited Teacher Training Program: The Foundation Training for Yoga Teachers with Patrick Creelman (200 hours), 2016
What Linda teaches
Core
Hatha
Hot
Vinyasa
Yin Yang
Other teachers also in Soundwill Plaza, Pacific Place