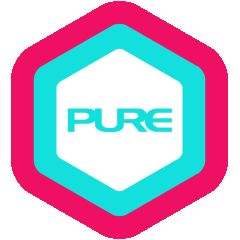 Rachel was born in Australia and started her yoga journey in Byron Bay, New South Wales with a personal practice in 1998. She is an advanced and accomplished practitioner and teacher who completed her first 200-hour teacher training in Hatha Yoga in 2005 with the Atmavikasa Centre of Yogic Science in Mysore, India. Since 2014 Rachel has been a devoted student of Patrick Creelman and Rinat Perlman, completing her 200-hour training in the Anusara Method in 2014 and then working as a full-time teacher.

After visiting Shri Dharma Mitra in New York City and practising with him since 2015, Rachel completed her 50-hour teacher training in yoga wheel through teaching yoga wheel workshops and yoga festivals in Hong Kong since 2015. She is passionate about bringing the joy of the yoga wheel to her students.
Rachel went on to complete a 40-hour Svastha Yoga of Krishnamacharya Yoga Therapy on the musculoskeletal system in 2016, as well as her Advanced 500-hour teacher training with Patrick Creelman in 2018. In addition to her love for continuing education, Rachel relishes teaching at the IRIS yoga and wellness festival in Hong Kong, which she has done since 2015 with yoga wheel and Vinyasa classes.

Rachel's style is strong, dynamic flow with emphasis on breath awareness and attention to detail and alignment. She energises her students through the practice whilst ensuring that they have a well-grounded understanding of the spirit of yoga. Rachel's energetic personality and positive enthusiasm helps her students connect to their practice through mind, body and spirit, encouraging her students to practise yoga on and off the mat. Each class is crafted with her individual students in mind, seeking the most creative ways to share the joy of yoga.


QUALIFICATIONS & CERTIFICATIONS
Advanced Yoga Teacher Training with Patrick Creelman (500 hours), 2018
Svastha Yoga of Krishnamacharya Yoga Teacher Training (40 hours), 2016
Dharma Yoga Wheel Teacher Training (50 hours), 2015
Anusara Teacher Training with Patrick Creelman (200 hours), 2014
Hatha Yoga Teacher Training at the Atmavikasa Centre of Yogic Science (200 hours), 2005
What Rachel teaches
Hatha
Hot
Vinyasa
Yin Yang
Yoga Wheel
Other teachers also in Asia Standard Tower