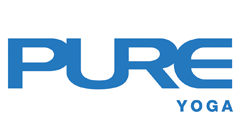 Sachendra started learning yoga at the age of 5 under the private tutelage of his uncle who studied with different teachers from Rishikesh and Prayag. This rigorous training continued into his early teens. Around the time he turned 7, he met his science teacher at primary school, who was also a dedicated yogi specialising in the physical aspect of yoga. Constantly inspired by his teacher's belief in his talent, Sachendra kept on pushing the limits of his physical endurance. It was during that time that he first experienced the vibrating flow of energy through his entire body. That led him to realise that there was a lot more to yoga than the naked eye could see. Thirsty to discover the wisdom of life through yoga, Sachendra dedicated himself to hours of daily practice with passion and never-ending curiosity.
Later on, Sachendra decided to take time off from his academic studies and dedicated himself completely to the practice of yoga and inner self-exploration. During that year, he travelled extensively around India soaking in the wisdom of different spiritual teachers, real-life yogis and ascetics. Sachendra has also received formal yoga training, such as Sivananda Yoga under T Krishnamacharya by B.K.S. Iyengar. He has taught Hatha Yoga, Ashtanga Yoga, Raja Yoga, Mantra, Kundalini Meditation, Wellness and Holistic Yoga, and Teacher Training Certification programmes since 2000 in various countries including India, Thailand, China, Hong Kong, Australia, Taiwan, Singapore and throughout Europe.
Sachendra's teaching style brings warmth and humour as well as progressive instruction to students with an emphasis on the positive force of Life. Having discovered his inner healing powers that regenerated him during difficult times, he encourages students to unleash their own inner potential and heal from within.
QUALIFICATIONS & CERTIFICATIONS
Sivananda Yoga at Madurai, 2016 - present
Ashtanga Vinyasa Yoga with BNS Iyenger of Mysore & various other teachers, 2003 - present
Yoga Samadhi – Meditation Intensive, 1998-99
Raja Yoga, Dhyana Yoga from travelling Himalayan Yogis, Monks & Ascetics, 1992-98
Advanced Hatha Yoga apprenticeship with Sri Kharade from Maharashtra, 1987 – 1991
Advanced Hatha Yoga apprenticeship with Sri Raja Rama from Varanasi, 1985 – 1990
Hatha Yoga with the tutelage of Sri Kamal Prasad from Prayag, 1982-84
What Isha Sachendra teaches
Core
Hatha
Hot
Pranayama & Meditation
Restorative
Vinyasa
Yin
Yin Yang
Yoga Nidra
Yoga Therapy
Other teachers also in Pacific Place