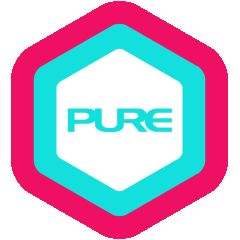 Kapil began his spiritual journey at the age of 14, with an interest to understand and control the mind. As he started experimenting with different techniques of controlling and relaxing the mind, his interest in meditation grew. This interest made him seek out books and his first spiritual readings included books by J. Krishnamurthi and Osho. Considering them his first teachers, Kapil began to practise the teachings of Krishnamurthi and Osho. As his practice grew so did his experience and this made the practice of meditation an integral part of his life.
Kapil completed his formal education in Hotel Management and started working in Hotel Sales. It was during this time that he took a decision to quit a rewarding career in Hotel Management and follow his main interest and passion and systematically study the workings of the human mind and meditation. Kapil completed a Master's in Yoga Psychology with a Gold Medal from the Bihar School of Yoga Munger under the guidance of Paramhamsa Swami Niranjananda Saraswati and other senior monks and teachers. It was there that he received his spiritual name Kapilmurti and was initiated into Karma Sanyas by Paramhamsa Swami Niranjananda Saraswati.
Kapil started teaching Yoga in 2001 in India. In 2010, Kapil joined PURE Yoga and is currently working as a Senior Yoga Instructor. Kapil draws from the timeless teachings of the Yoga Sutras and the Bhagavad Gita and brings out the psychological relevance of Yoga. When he teaches asanas Kapil emphasises the universal principles of alignment with an awareness of the breath to access the deeper dimensions of asana practice. His classes are filled with enthusiasm, energy and quiet moments of insight cultivation with a constant remembrance of the ultimate aim of Yoga.
QUALIFICATIONS & CERTIFICATIONS
Gold medallist, Topper - Yoga University, Bihar Yoga Bharati, Bihar, India

Masters in Yoga Psychology

Graduated in Hospitality Management from the Robert Gordon University, Aberdeen, UK.

Graduated in Commerce from the Calcutta University, Calcutta, West Bengal, India
What Kapil teaches
Advanced
Hatha
Healing
Hot
Pranayama & Meditation
Vinyasa
Yin
Yoga Wheel
Other teachers also in Soundwill Plaza