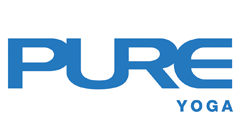 Andrew discovered yoga seemingly by chance. Working out at a health club in New York City and knocking on a door, he was surprised to learn that a yoga class was in progress. The teacher allowed him to join in. He returned again, at which point he realised that he had some ability to do some of the more challenging poses – which puzzled him. He quickly became hooked on yoga and began a near daily practice, often practising twice a day. This was back in 1999.
The challenges of the practice, as well as the beautiful, vital, healthy, peaceful feeling afterwards, keep Andrew practising almost every day. Through the practice of yoga he has become a more compassionate person. He has cultivated a better connectedness with others as well as the world in which we live. His interactions are more mindful. Yoga has brought more enjoyment, fulfilment and purpose to his life. His goal is to make a positive contribution to this world and he enjoys bringing happiness to others. After teaching his first yoga class, his heart was touched by seeing the beautiful disposition of students at the end of class, compared with that before class had begun. All this inspires him to keep teaching yoga.
Andrew holds heartfelt gratitude for three of his teachers in particular.
Sharon Gannon, co-founder and co-director of Jivamukti Yoga. Sharon perhaps saw some glimmer within Andrew during a nine-and-a-half month long teacher training programme, after which she asked him to apprentice with her. He viewed this as a true honour and graciously accepted. Sharon continues to guide and influence him as he practises and teaches even though she may not be physically in his presence. Sharon and her teachings of awareness led him to cultivate a vegetarian diet, which he continues to maintain today. She has had a profound impact upon his life for which he is eternally grateful. Sharon taught him that we practise yoga to reach a state of yoga – and teaching is a means of serving.
Eddie Stern, co-director of Ashtanga Yoga New York, devoted student and certified teacher of K. Pattabhi Jois. Andrew sees a clear and delineated path that led him to the doorstep of his teacher Eddie. Andrew is profoundly grateful for the compassion, insightful teachings, guidance and unusual insights of yogasana he receives from Eddie. Over the years Andrew has experienced Eddie's adjustments of asana, which in turn influences and guides Andrew's adjustments which he gives as a teacher. Additionally, Andrew has learned yoga theory and philosophy from Eddie. Andrew is appreciative for Eddie having created an opportunity for Andrew to have been of service at Broome Street Temple, a Vedic temple that was in New York City and a Hindu temple ordained by K. Pattabhi Jois. Eddie taught Andrew that yoga is connectedness. Andrew is grateful to have Eddie as his teacher and guru.
Sharath Jois, director of KPJ Ashtanga Yoga Institute. Andrew sees in Sharath a true yoga master. He is grateful for having the opportunity to practise and learn from Sharath in Mysore, India. In 2016 Sharathji bestowed his blessing upon Andrew to teach Ashtanga Yoga.
Andrew teaches the method of Ashtanga Yoga exactly as it has been taught to him by K. Pattabhi Jois as well as R. Sharath Jois. A typical vinyasa class taught by Andrew is fun, challenging, playful, insightful, therapeutic and uplifting. His class is taught in vinyasa-style with fluidity throughout, with a near continuous breath count. The focus of his teaching is to help students be present, as then magic can happen. His philosophy of teaching is that through various practices in class students can learn to concentrate – through concentration we can be present, in turn enabling us to raise our consciousness. He hopes that students leave class in a more serene, centred, empowered, connected, elevated state. He hopes that students approach yoga with diligent effort and commitment, all the while being mindful that our yoga practice is a journey leading us to a better place.
QUALIFICATIONS & CERTIFICATIONS
Authorized, K. Pattabhi Jois Ashtanga Yoga Institute, Mysore, India, October 2016
Study with R. Sharath Jois at KPJAYI in Mysore, India, 2014, 2015 – 2016, 2016
Retreat with R. Sharath Jois in Uttarkashi, Himalayas, India, 2015
Study with Eddie Stern at Ashtanga Yoga New York, 2008 – present
Yoga Therapy certificate, Svastha Yoga of Krishnamacharya: Therapy Programme, Svastha Yoga and Ayurveda, Ganesh Mohan, April 2014
Study with V. Sheshadri in Mysore, India, 2006-7
Study with V. Venkatesh in Mysore, India, 2007
Workshop with Manju Pattabhi Jois in New York City, 2006
Various practices with K. Pattabhi Jois, R. Saraswathi Jois, R. Sharath Jois beginning 2000
Jivamukti Yoga apprenticeship with Sharon Gannon, June 2001 – November 2002
Jivamukti Yoga certified, 800+ hour Teacher Training programme, September 2000 - June 2001
What Andrew teaches
Advanced
Ashtanga
Core
Hatha
Healing
Hot
Jivamukti
Mysore
Pranayama & Meditation
Restorative
Vinyasa
Yin
Yin Yang
Yoga Nidra
Yoga Therapy