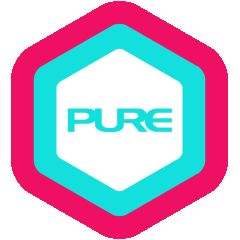 In 2012, Melissa went to her first yoga class and kept going back for more. In her Bali trip of self-discovery in 2014, Melissa met her teacher Dylan Bernstein. From that moment on, she was inspired to delve deeper into the world of yoga and philosophy, practising Ashtanga yoga diligently.

Freshly graduated with a Master of Architecture, Melissa found herself longing for her daily Mysore practice before work but dreading work itself. Yoga led her to seek the truth and gave her courage to take a big leap of faith. She resigned and gave up her prospects of becoming an architect. Instead, she flew to Mysore, India to study with R. Sharath Jois at the K. Pattabhi Jois Ashtanga Yoga Institute, and went on to pursue a career of yoga teaching. Practising and teaching yoga made her heart sing, so she followed her heart.

Melissa is immensely grateful to her teachers Dylan and Clayton Horton who have been patiently guiding and mentoring her, day in day out. She also deeply appreciates Connie Yan who generously holds the space for her when she needs it most.

Like her personality, Melissa's class is grounding and inviting. She always encourages her students to develop intelligence in every movement. She hopes they can step away from the classroom a little lighter in body, calmer in mind, and warmer at heart.

QUALIFICATIONS & CERTIFICATIONS
Authorization Level 1 to teach Ashtanga Yoga Primary series from KPJAYI, 2018
Pre- and Post-Natal TT (30 hrs) with Samantha Chan, 2017
Indian Institute of Ayurvedic Yoga Massage: 110-Hour Level 5 Therapist Diploma with Ananta Sylvian Girard, 2017
Diving into Yoga Traditions: 200-Hour Yoga Training with Dylan Bernstein, 2015
What Melissa teaches
Ashtanga
Core
Hatha
Healing
Hot
Mysore
Pranayama & Meditation
Prenatal
Vinyasa
Yin
Yin Yang
Yoga Therapy
Other teachers also in Starstreet Precinct, Peninsula Office Tower