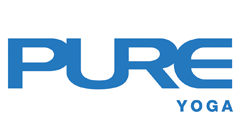 Wendy's first encounter with yoga was through the need to get into shape for a competition in her hometown of Toronto in 2010. The physical practice of yoga is what initially attracted Wendy, but the mental and spiritual awareness created through yoga is what made her continue to practise with passion. This accessible physical and mental "exercise" made it easy for her to practise whilst attending university and working as a television host.
After years of consistent practice, Wendy's innate curiosity to learn led to her first teacher training in 2014. There, her passion for teaching yoga thrived but her career path took a turn when she moved to Hong Kong in 2015. Throughout the following year, Wendy's practice became less consistent but was rekindled once again by Samrat Dasgupta in 2016, which brought her to a second teacher training in 2017. She is thankful for Samrat's masterful yogic teachings and his continuous motivation for her to become a yoga teacher once again. Wendy will continue to deepen her yogic knowledge as she believes, "There is no end to learning." (學無止境).
In Wendy's class, you'll find a fun yet challenging style of alignment-based yoga with an emphasis on the micro-movements. The design of her sequences creates a mindful balance between strengthening and lengthening of the body. Her goal is to help others find peace and quiet in this bustling city and to have her students find kindness within themselves and in others.
QUALIFICATIONS & CERTIFICATIONS
Yoga Teacher Training & CET with Samrat Dasgupta (200 hours), 2017
CET Ashtanga Immersion with Clayton Horton (33 hours), 2016
Plant-Based Nutrition Certificate at Cornell University, 2014
Yoga Teacher Training with Kathryn Beet and Patricia White (200 hours), 2014
Other teachers also in Soundwill Plaza