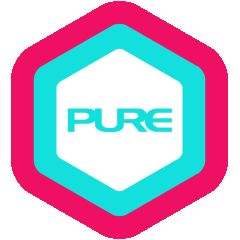 Maurice was directed to yoga by his elite fitness trainer to relieve issues with major anxiety caused by the stress of his professional life. He opened his mind with the guidance of his teachers and found a practice that was suitable for his temperament. This way of practising allowed Maurice to find the clarity to create a lifestyle more suitable to his dreams and desires.
Maurice considers himself truly blessed to have studied with Saul David Raye in Santa Monica, CA and Yogi Vishvketu in Rishikesh, India. Both of these men have instilled the importance of living and teaching from the heart. This approach greatly eased the over-active mind that Maurice had been troubled by.
Maurice's classes are physically demanding with an emphasis on centring and grounding. He believes in the body and mind connection (the body affects the mind and the mind affects body), which yoga can unify and restore.
QUALIFICATIONS & CERTIFICATIONS
Wall Rope Yoga Training

,

3

-

day Teacher Intensive

with

Bryan Legere,

2014

Insight Yoga Teacher Training with

Sarah Powers

(70 hours),

2012

Yin Yoga: Energetic Anatomy & Theory

,

Teacher Training with

Paul and Suzee Grilley

(30 hours), 2011

The Inner Workings of Yoga: Understanding the relationship between asana, pranayama and meditation

,

5

-

day retreat workshop with

Rodney Yee and Colleen Saidman, 2010

Yin Yang Yoga

,

Teacher Training Intensive with

Sarah Powers (25 hours), 2010

Restorative Yoga Teacher Training

,

4

-

day Intensive with

Leza Lowitz, 2009

Pain and Orthopedic Evaluation for Yoga Teachers

,

7

-d

ay Anatomy Continuing Education Training with

Ellen Head, 2009

Embody The Flow

,

5

-d

ay Yoga Teacher Training with

Shiva Rea, 2006

World Conscious Yoga Family

Y

oga Teacher Training with

Yogi Vishvketu and Chetana Panwar (200 hours), 2005

Hatha Yoga

a

s

a

Sacred Practice

,

Y

oga

T

eacher

T

raining with

Saul David Raye, Shiva Rae and Max Strom

(200 hours), 2004

Thai Massage School of Chiang Mai

,

4

-

week Thai Massage

T

raining with

Futoshi and TMC staff, 2004

Thai Yoga Therapy "Advanced"

T

raining

,

7

-

day

m

assage

t

raining with

Saul David Raye

, 2003

Thai Yoga Therapy

T

raining

,

8

-

day

m

assage

t

raining with

Saul David Raye

, 2003
What Maurice teaches
Hatha
Healing
Hot
Pranayama & Meditation
Vinyasa
Wall Rope Yoga
Yin
Other teachers also in Soundwill Plaza, World Trade Centre