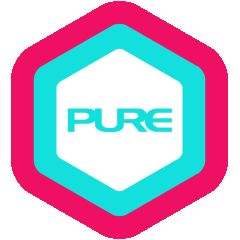 Working as a secondary school teacher in US public schools had Veronica seeking better balance in her life – and so began her divine love affair with yoga in 2002. Since then, Veronica has practised from the east to the west of the US and across the world experimenting with many styles and being enlightened by amazing teachers. Yoga transformed her work-life balance, eating habits, mind-body awareness, mindfulness, and overall grateful approach to life. As her yoga practice and education developed over the years, so did her unwavering passion and love for all aspects of yoga. So she made the decision to become a registered yoga teacher and share yoga with others.
Her first Anusara yoga teacher in San Diego, California, Maral Hadidi, lit the spark that began her desire to teach yoga. The empowering and uplifting experience of these heart-opening classes has been a very strong influence on Veronica's practice and teaching style. Looking for the goodness first while moving through mindful movements coordinated with breath and awareness of one's divine nature was what made yoga more than a practice for her – it became who she was and how she lived.
Veronica is dedicated to developing and improving the physical, emotional and spiritual health and balance of her students while recognising and respecting individual differences. Her classes can range in intensity but will flow with a theme and intention while giving careful attention to the principles of alignment. Students will be encouraged to find goodness in their poses, to be playful and creative, and to expand physically and energetically while accepting the limitations of their body, mind and spirit on that day. Her experience with Vipassana meditation and Mindfulness-Based Stress Reduction allow her to incorporate a gentle touch while keeping classes challenging. Veronica aims for her students to leave class feeling grounded, challenged, relaxed and with a smile on their face and in their heart.
QUALIFICATIONS & CERTIFICATIONS
Yoga Alliance Registered Yoga Teacher – 500, 2021
300 Hours Yoga Therapy Teacher Training with the International Yoga Academy and Anahata Yoga, 2021
Yoga Nidra Dyad Workshop with Scott Moore, 2020
Certified Ayurvedic Lifestyle Teacher with the Chopra Center, 2020
Yoga Nidra Teacher Training with Scott Moore, 2019
Yin Yoga Teacher Training Programme with Bernie Clark and Diana Batts, 2018
Hands-on Adjustments with Jonas Westring, 2017
Effective Cueing for Yoga Teachers with Cara Bradley, 2017
Chakra Healing Yoga with Sharon Gannon, 2017
Yoga Alliance Registered Yoga Teacher – 200, Hatha and Vinyasa Flow, Power of Now Oasis, 2016
Anusara School of Hatha Yoga Immersion Level 1 with BJ Galvan, 2015
Mindfulness-Based Stress Reduction with Dr. Saki Santorelli & Florence Meleo-Meyer at the University of Massachusetts, 2014
Vipassana Meditation with S.N. Goenka, 2011
Cooking and Eating for a Yoga Life with Maral Hadidi, 2009
What Veronica teaches
Hatha
Hot
Vinyasa
Yin
Yin Yang
Yoga Nidra
Other teachers also in PURE South - The Pulse, Peninsula Office Tower