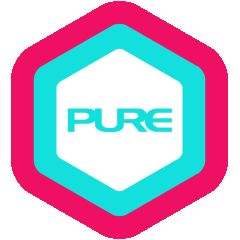 Vivian was born in Hong Kong and spent 20 years living in Sydney, Australia before returning to Hong Kong in 2007. The fast-paced life in Hong Kong was very overwhelming for her. In search of some physical exercise to help her de-stress and get in shape for her wedding, Vivian joined PURE as a member. Little did she know how Yoga would literally change her life, her outlook on life, and her sensitivity to people and things around her. Yoga has been a calming and spiritual influence that has helped Vivian manage the physical challenges of pregnancy, raising a family, and even recovering from injuries.
Vivian began her journey as a Yoga teacher in 2013 with Patrick Creelman's 200-hour Foundation Yoga Teacher Training. She has been influenced and enriched by a number of her teachers – including her primary teacher Patrick with whom she continues to study. Patrick's emphasis on consistency, precision and dedication forms the foundation of Vivian's practice and teaching. Vivian is also deeply grateful to her mentor Almen Wong who took Vivian under her wing, continually encouraging and sharing her valuable teaching experience. Under Almen's tutelage, Vivian realised the importance of empowerment and found a deeper connection with students. Last, but not least, Edward Chow, who has helped Vivian develop a much deeper understanding of her practice and the joys of compassion and setting a good example in creating a warm, accessible and enthusiastic learning environment for students.
Vivian's classes are renowned to be educational, intense and fun with a strong focus on alignment fundamentals. Her teaching draws on attention to detail and a deep observation of the body, which she believes are basic steps on the path to physical and spiritual enlightenment. Vivian encourages her students to be present in their Yoga practice and to enjoy the journey, rather than focusing on the end pose. Students will find her class highly rewarding with a deeper understanding of their own body and their practice.
Vivian is an Experienced Registered Yoga Teacher (E-RYT® 500), Registered Prenatal Yoga Teacher (RPYT®), Registered Children's Yoga Teacher (RCYT®), and Continuing Education Provider (YACEP®) with Yoga Alliance. Prior to moving to Singapore in 2021, she was a full-time teacher at PURE Yoga Hong Kong. She hopes to continue to share her passion for Yoga with others during their journey of discovery.
QUALIFICATIONS & CERTIFICATIONS
Wall Rope Yoga Teacher Training (Level 1), Dagge Ong, 2022
WildLotus Teacher Training Immersion with Patrick Creelman, 2022
WildLotus Alignment I Workshop with Patrick Creelman, 2022
Mastering the Art of Yoga Sequencing with Jason Crandell, 2021
WildLotus Advanced Teacher Training with Patrick Creelman (300 hours), 2020-2021
Yoga Sequencing CET with Amy Ippoliti, 2019
Yoga Anatomy & Therapeutics Immersion with Jonas Westring, 2019
Yoga Anatomy with Leslie Kaminoff, 2018
Therapeutic Immersion with Ross Rayburn, 2017
WildLotus Yoga Progression with Patrick Creelman, 2017
WildLotus Advanced Yoga Teacher Training with Patrick Creelman (300 hours), 2016-2017
Gecko Yoga Children's Yoga Teacher Training with Jenny Smith (95 hours), 2015
Mindful Birth Teacher Training Yoga for Pregnancy, Birth and Baby with Dr Jean Byrne and Michelle Papa (100 hours), 2015
Radiant Child Yoga Immersion Programme (Levels 1&2) with Jenny Smith, 2013
The Foundation Yoga Teacher Training with Patrick Creelman (200 hours), 2013
What Vivian teaches
Advanced
Alignment
Core
Hatha
Healing
Hot
Pranayama & Meditation
Prenatal
Vinyasa
Yin
Yin Yang
Yoga Therapy
Yogalates
Other teachers also in World Trade Centre