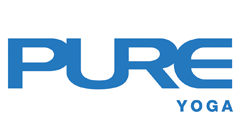 Hilda has been a passionate sport enthusiast since she was a kid, always energetic, restless and keeping herself active. With an abundance of muscle aches and pains, she tried yoga for the first time in 2005 with the intention of increasing her flexibility and knowing that yoga was the perfect complement for her resistance & cardio training. Hilda initially only focused on the physical benefits of yoga, but the more she practised the more she discovered its positive effects on her emotional, mental and spiritual bodies. She totally fell in love with yoga – how it guided her to experience mindfulness, to feel emotional & mental balance in her challenging life, and especially because yoga guided her on a spiritual journey that led to her passion and interest in the energy healing of reiki. Wanting to further her yoga and reiki knowledge, Hilda enrolled in both yoga teacher training & reiki training in 2009. Her vision of sharing the experiences & knowledge that she is passionate about prompted Hilda to become a freelance yoga teacher at Pure Yoga from 2010-2015 and rejoin again in 2017.
Hilda's way of life is deeply inspired by the book – Light on Life: The Yoga Journey to Wholeness, Inner Peace & Ultimate Freedom by B.K.S. Iyengar. She believes that everyone who enters her life is a guide to her and that the eternal teacher we all have is our inner being/soul. She is so thankful for Pervin Clasper, Doreen Chan & Allison Patricia Long who appeared at the perfect time in her life, inspiring her when she was ready and receptive to connect with her inner being. These days, she turns her daily routines into meditation – from running in the mountains and lifting weights at the gym to cooking at home.
Uplifting Hilda is very encouraging, always listening to her students and allowing them to experience freedom in her unique classes. She provides options for different levels of students and her classes range from high-energy dynamic hardcore sweaty flowing sessions to gentle relaxing feel-good classes. Hilda focuses on the importance of breath, core strength and being in the present moment. She also uses her reiki knowledge to raise the energy in her classes with the intention of inspiring her students to connect with their inner being, to unleash their inner potential, to unveil the best version of themselves, to feel good, to be mindful & happy – not just on the yoga mat but also in their daily lives.
Hilda believes that thoughts are extremely powerful, so her advice for students who intend to treat yoga as a way of life is: Have gratitude, trust, belief & determination. In the face of life's challenging times, get close to nature or be with animals to regain focus and grounding. Hilda is very thankful for all her lovely fluffy cats to keep her grounded and focused!
QUALIFICATIONS & CERTIFICATIONS
Kids Yoga Teacher Training with Kidzyoga in Schools, 2010
Reiki Level 2 with Pervin Clasper, 2010
Reiki Level 1 with Pervin Clasper, 2009
Yoga Limbs with Yoga Alliance Yoga Teacher Training with Wanda Hewitt (250 hours), 2009