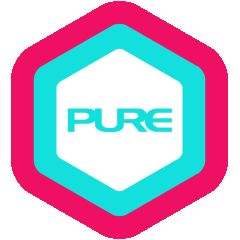 Lyda started to practise Yoga in Australia when she moved to Melbourne in 2010. After helping her husband lose 30 kg, Lyda delved deeper into the fitness world and realised that yoga is an important part of her wellness journey. Through practising yoga poses and mindful breathing, Lyda finds stillness when she desires calm and energy when she wishes to be uplifted. As her passion for yoga grew, she decided to further her understanding of yoga by undertaking teacher training in 2016.
Lyda feels blessed and very grateful to have started her yoga teaching journey with a renowned former PURE Yoga teacher, Claudia Whitney. In Claudia she found a very experienced and amazing teacher who has taught over 7,000 yoga classes across 8 countries and made her mark at PURE for 7 years. Inspired by her mentor, Lyda has returned to her hometown and is keen to teach at PURE Yoga.
Lyda is not only a yoga instructor but also an Australian qualified personal trainer and fitness professional. She likes to incorporate her knowledge of anatomy and human body movement into her yoga classes with dynamic sequences and the Sanskrit names of poses. She will also explain how the poses affect the body and make adjustments for people of all ages, abilities and fitness levels. Always passionate, Lyda hopes that her class participants will unearth strengths in their bodies and calmness in their minds.
QUALIFICATIONS & CERTIFICATIONS
18-Hour Wall Rope Yoga Teacher Training with Tin Ming Lau, 2022
30-Hour Aerial Yoga Basic Teacher Training with Daniel Sierralta Vargas, 2020
30-Hour Pre-natal Yoga Teacher Training with Samantha Chan, 2019
15-Hour Yoga Wheel Teacher Training with Darren Chen, 2018
Yin Yoga Anatomy and Philosophy: 8-Hour Teacher Training with Jennifer Crescenzo, 2017
Practice for Longevity with Duncan Peak, 2017
Arm Balance Training with Kyle Weiger & Lindsay Gonzalez, 2017
Smart and Powerful Inversions Training with Duncan Parviainen, 2017
Move Yoga 200-Hour Yoga Alliance Teacher Training with Claudia Whitney, Michelle Jayne & Christina Gagnier, 2017
BODYPUMP International Certification with Les Mills Asia Pacific, 2017
BODYBALANCE International Certification with Les Mills Asia Pacific, 2016
Diploma of Fitness – Victoria University, Melbourne, Australia, 2015