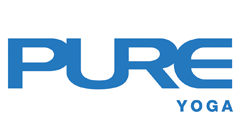 Born and raised in Hong Kong, Cora is a former banker and mother of two. Suffering from lower back pain after her two pregnancies, she decided to give yoga a try in 2011. Besides the physical benefits, she was also struck by the deep sense of peacefulness and joy that filled her body after class. Before long she was practising every day, yoga becoming an integral part of her life. It began as a physical routine but as Cora's practice deepened, she also appreciated yoga's connection to the spiritual and mental aspects of her life.
Cora first started her yoga journey with hatha and hot yoga practice. In 2014 she began studying with Patrick Creelman, learning from his deep focus on intelligent biomechanical alignments, discipline and consistent practice. Cora is also indebted to Rinat Perlman, under whose guidance, Cora has learned to find more softness and compassion in her practice and in her life. Studying closely with Patrick and Rinat, she took her first yoga teacher training in 2015 and her 300-hr Advanced Teacher Training in 2017. Since Cora became a yoga teacher, she has been fortunate enough to share her love of yoga teaching at various studios, one-on-one classes, events, festivals, and even via online yoga channels broadcasted to over 50 countries around the world.
Cora aims to find the balance between effort and non-attachment in her practice and in her life. Her class is demanding and challenging with a strong alignment focus, at the same time nourishing and caring, using props and techniques to allow students to go deeper within and discover their own potential. She strives to have her students feeling strong, empowered and grounded, whilst gaining a sense of well-being from yoga practice.
"Give your best effort with full heart and devotion, surrender the results, and allow the magic of yoga to happen."
QUALIFICATIONS AND CERTIFICATIONS
Antigravity Aerial Yoga 2 Teacher Training with Tamer Begum, 2017
WildLotus Yoga Teacher Training with Patrick Creelman and Rinat Perlman (300 hours), 2016-2017
Dharma Wheel Yoga Teacher Training (20 hours), 2016
Antigravity Fitness Fundamentals 1&2, Aerial Yoga 1, Suspension Fitness 1 Teacher Training with Tamer Begum, 2015
Foundation Yoga Teacher Training with Patrick Creelman (200 hours), 2015
What Cora teaches
Aerial Yoga
Alignment
Hatha
Hot
Vinyasa
Yoga Wheel
Other teachers also in World Trade Centre