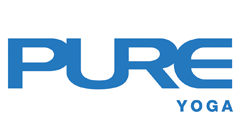 Originally from Toronto, Canada, Sandra has been an avid yoga practitioner since 2007. As Hong Kong's first certified Budokon® Yoga teacher, she is passionate about sharing her knowledge of contemporary yoga styles, especially ones rooted in traditional self-enquiry and modern mixed movement. Sandra believes that curiosity and variety are the keys to a lasting and balanced practice.
Sandra has practised and learned from teachers whose approaches tend to stray from the common path, including founder of Budokon® Cameron Shayne, Shiva Rae of Prana Vinyasa, and Peter Clifford of Anahata Yoga.
Sandra's styles of movement include Budokon, Prana Flow, Vinyasa and Pilates. Her classes are a combination of precision, intensity, the transformative power of movement as meditation – and she loves the creative side of merging music with movement. Sandra's teaching style is engaging and motivating, with an emphasis on fluidity, control and balance. She strives to have her students feel challenged and empowered and to help them improve on their physical strength, emotional courage, and mental stamina.
QUALIFICATIONS & CERTIFICATIONS
RYT Hatha Yoga Certification with Peter Clifford (200 hours), 2014
Budokon®Certification with Cameron Shayne (200 hours), 2016
Prana Flow with Shiva Rae (50 hours), 2017
What Sandra teaches
Hatha
Hot
Vinyasa
Yoga Nidra
Other teachers also in The Centrium