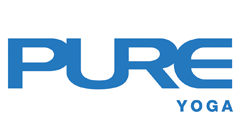 Simone's love and appreciation for yoga's transformative impact on her life began after attending her very first yoga class in early 2014. What led her to pursue yoga teacher training at the end of 2014 was the positive shift of energy and emotion that she felt after each class. Simone has had many mentors, but the two most memorable are the owners of the first yoga studio that she ever worked for. She gives thanks for their guidance and opportunity for growth through the first years of her teaching. Simone believes that there is no end to the practice of yoga and what motivates her to return to the mat each time is that there will always be another pose to master.
In 2015 Simone started volunteering at LionHearted Kids, a non-profit organisation that envisions communities of resilient children and families living to their full potential. With the guidance of Lauren Pech, Director and Co-founder of LionHearted Kids, Simone was named the Yoga Programme Director after six months. During her two years with the organisation, Simone established trusting relationships with their partner organisations. She developed and implemented mindfulness-based yoga classes for children at Maitland Cottage Children's Orthopaedic Hospital (where children with physical disability due to disease or accident are treated with specialised medical care) and at Mindstretch Preschool, where children with learning challenges receive state-of-the-art education opportunities through the use of a multidisciplinary approach. She also delivered weekly mindfulness-based yoga classes to care providers at partner sites for the purposes of promoting self-care and self-regulation to enhance their work with the children they serve. Simone is forever grateful for the heartwarming experience of working with LionHearted Kids, which afforded her the opportunity to fully immerse herself in self-love and compassion for others.
Simone teaches playful, rhythmic and creative Power, Vinyasa and Yin yoga classes inspired by her love for music and working with children. Her classes are focused on linking breath to movement, using music as a tool to let go and fully enjoy her creative flow. She wishes for others what she experiences through her own yoga journey – powerful shifts on physical, mental and emotional levels from tapping into the freedom of movement and spirit without taking yourself too seriously.
What Simone teaches
Core
Hatha
Hot
Pranayama & Meditation
Restorative
Vinyasa
Yin
Yin Yang
Yoga Nidra
Yoga Therapy
Other teachers also in Soundwill Plaza