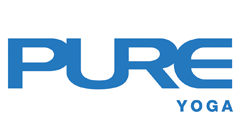 Icy first stepped onto the yoga mat for stretch and relaxation when she worked in the stressful world of banking. Years of practice has helped her to better connect with her true self, changing her both physically and mentally. To Icy, yoga is a science and an art. It means transformation, balance and caring. She has found that the best way to care for herself and others is to share yoga with the world as a teacher. While most people don't understand her decision to give up a high-paying banking job, Icy has never regretted the switch from managing wealth for clients to managing health for students.
Icy is grateful for the numerous teachers she has met on her yoga journey. Since 2012, she has practised with Anjan Kundu regularly, who played a crucial role in building a strong foundation for her yoga practice. Anjan's clear, encouraging and humorous way of teaching heavily influenced the way Icy delivers her classes. What also inspired her was the training with Briohny Smyth and Dice lida-Klein, from whom she learnt the importance of postural alignment and how to structure a challenging yet fun practice. Icy firmly believes in the healing power of yoga and this belief led her to Yoga Therapy training with Dr. Ganesh Mohan. His teaching places a heavy emphasis on building awareness, as well as functional strength and flexibility. The training equipped her to work better with the elderly and people who suffer from sciatica, depression and obesity.
Icy's teaching approach is comprehensive, balanced and compassionate, with a strong focus on the functional and mental benefits of the asanas. Drawing upon her experience as a fitness trainer, she integrates cardio and resistance training into her classes. A mother herself, she also enjoys teaching pre-natal and post-natal yoga classes. She encourages all her students to bring the yoga practice and mentality to daily life in caring for their body, mind and emotions.
QUALIFICATIONS & CERTIFICATIONS
Svastha Yoga Therapy Training with Dr. Ganesh Mohan, 2017
Yin Yoga Myofascial Release & Spine Anatomy Training with Jo Phee, 2016
Pre-natal, Post-natal & Yoga for Mindful Birth with Dr. Jean Byrne & Michelle Papa, 2015
Vinyasa Yoga Teacher Training with Briohny Smyth and Dice Iida-Klein (200 hours), 2014
Advanced Personal Fitness Trainer certified by Asian Academy of Sports and Fitness Professional, 2012
What Icy teaches
Hatha
Hot
Prenatal
Vinyasa
Yin Yang
Other teachers also in World Trade Centre