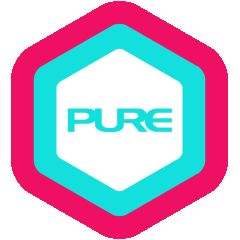 Winnie's instinctive interest in contemplative practice led her to yoga in 2002. Every time she stepped off the mat, she experienced a sense of openness and grounding in her body and mind. Thereafter, yoga became her occasional healing remedy for the hectic pace of Hong Kong, especially useful during her stressful life as a midwife.
Later on, she met her first Meditation Teacher, Thich Nhat Hanh. After spending 3 months in Plum Village in 2011 she embarked on a journey of exploring mindfulness, which led to a regular meditation practice. It was in 2013 that Winnie began to see the meditative benefits of yoga and she became a dedicated practitioner.
After yoga become an integral part of Winnie's life, she experienced a lot more freedom. To share the freedom and joy, she started to teach mindfulness and yoga to pregnant women and their partners. To deepen her practice, she completed her first 200-hr Yoga Alliance Certified Teacher Training with Patrick Creelman and Rinat Perlman in 2017.
Winnie is thankful to her mentor, Tryphena Chia, who empowered her to find her voice and be who she is.
Winnie would like her students to cultivate mindfulness of body and mind, as well as to strengthen the mind-body connection without losing the fun of asana practice. Her class is light-hearted, grounding and challenging at times. She is dedicated to teach in a way that the wisdom of yoga will bloom in her students' hearts.
Winnie believes that yoga should not only be an asana practice on the mat but also a way of life.
QUALIFICATIONS & CERTIFICATIONS
300-hour Advanced Vinyasa Teacher Training with Jason Crandell, 2019
Mindful Birth: Yoga for Pregnancy, Birth and Baby Teacher Training with Michelle Papa & Dr. Jean Byrne, 2019
Insight Yoga Training with Sarah Power – Level 1& Level 2, 2018
RYT-200 Registered Yoga Teacher with Yoga Alliance with Patrick Creelman & Rinat Perlman, 2017
Yoga Alliance Certified Pre-Natal Yoga Teacher Training with Ann da Silva (85 hours), 2014
What Winnie teaches
Hatha
Healing
Hot
Prenatal
Vinyasa
Yin
Yin Yang
Yoga Therapy