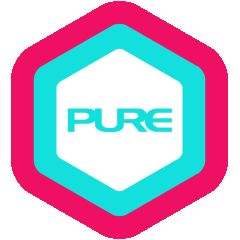 Both of Nitai's parents are yoga practitioners, so yoga for him has always been a way of life since his childhood. Before the practice of yoga exercises were introduced, the essence of the three yoga paths (action, devotion & philosophy) were foundational.
In 2003 he took the leap to teach yoga full-time. His mother Sravaniya Di Pecoraro guided him through his first yoga teacher training in the Iyengar tradition with a strong focus on physical alignment. David Swenson's Ashtanga Vinyasa teacher training in 2005 opened a whole new space to grow and explore. It was the teaching of Mark Whitewall that grounded Nitai's in 2005. Through softening, there was an explosion of new awareness and understanding that Nitai is grateful for.
His classes are progressive, with each exercise accessible for beginners yet challenging even after 10 years of practice. Students are encouraged to enjoy themselves – to feel beneath the surface of their initial experience in order to gain insight into their body, mind and soul. Understanding leads to a moment of strength and force, shortly followed by letting go. Nitai's classes are relaxed, and based on enjoyment and fun.
QUALIFICATIONS & CERTIFICATIONS
National Academy of Sports Medicine Personal Training course, 2007
Ashtanga Teacher Training with David Swenson, 2005
International Yoga Institute Hatha Yoga Teacher Training with Sravaniya DiPecoraro, 2004
What Nitai teaches
Hatha
Healing
Hot
Pranayama & Meditation
Vinyasa
Yin