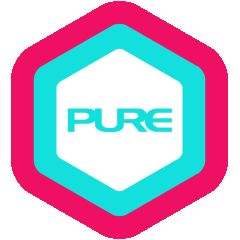 Amarjit began his Yoga journey at the age of 10 and has since accumulated in-depth knowledge and practical experiences in yoga practice. In his pursuit of yogic excellence, he started studying authentic Yoga as a youth and devoted himself to its continuous practice both in spirit and in form. He has been recognised for his talent and has won numerous national and provincial yoga championships in India.
Under the guidance of his teacher Prabir Karmakar in yoga training and having been deeply inspired by Swami Niranjanananda Saraswati at the Bihar School of Yoga, Amarjit wanted to impart and share his inner feelings of yoga with more people around the world. He first began his yoga teaching career in 2002 in India, later moving to Bangkok in 2005 and then Hong Kong since 2007. He displays his passion for yoga philosophy as a way of life and translates the traditional essence and concepts of Yoga into practical application and body-mind enhancement in today's world.
Amarjit believes that perfection comes from keen awareness and genuine practice. His classes will allow you to learn more about your body as well as to develop self-confidence with mental balance and stability. His focus is on the harmonious flow of body, breath and mind – to co-ordinate bodily movements and postures with proper breathing as well as physical alignment in a systematic and scientific way, resulting in blissful moments for practitioners of all levels.
QUALIFICATIONS & CERTIFICATIONS
Master's degree in Yoga, TGO University, India, 2017
Certified Teacher, AYM, India (200 hours), 2017
Referee- Asian Yoga Federation (Asian Yoga Championship), 2016 – present
Certificate in Sports Science and Fitness Foundation, AASFP, Hong Kong, 2015
Secretary, Hong Kong Yogathon (Int'l) Co. Ltd., 2015 – present
Secretary, Yoga Federation of Hong Kong, 2015 – present
Certified Teacher (Satyananda Yoga), Bihar School of Yoga, 2008
Diploma in Yoga Therapy, Ghosh's Yoga College, Kolkata, India, 2003
Certified Hatha Yoga Teacher, Karmakar Institute of Yoga, India, 2003
What Amarjit teaches
Hatha
Healing
Hot
Pranayama & Meditation
Vinyasa
Yin
Yin Yang
Yoga Therapy
Other teachers also in Peninsula Office Tower