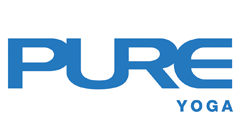 TJ is a certified animal communicator, aura reader and an energy healer. She first started yoga due to her rheumatoid arthritis genes, but she soon discovered that she was able to relax, centre herself and deal with anxiety issues through yoga. TJ attended her first teacher training course in 2016 and was amazed by how yoga helped her to get spiritually grounded and come into one — body, mind and spirit. To acquire knowledge about combining energy healing and yoga, she went on a singing bowl teacher training course in 2017. She followed this learning with a Dharma Yoga Wheel teacher training course in 2017.
TJ is thankful to have been taught by Robert Boswell and WaiMei Yeung, as they introduced her to being a Yogi both on the mat and in life – how to live humbly, giving knowledge and love in every way. She learned about discipline, confidence and self-acceptance through their course, which then helped her to give more with their love and guidance.
TJ's classes are calm, grounding and educational. She focuses on alignment, self-awareness and breathing. She believes that one can learn to focus on the now and learn to appreciate life through yoga. Her teaching concentrates on physical and mental strength, whilst bringing both to the centre of their heart.
QUALIFICATIONS & CERTIFICATIONS
Dharma Yoga Wheel Teacher Training with Darren Chen, 2017
Singing Bowl Teacher Training with Chris Su, 2017
Connect with Your Angels with Kyle Gray, 2017
Yoga Teacher Training with Robert Boswell and WaiMei Yeung (200 hours), 2016
Magnified Healing Levels 1 & 3 with Marilyn Cheung, 2015
Water and Rejuvenation Healing for Human & Animals with Rosina Aquarti, 2015
Colour Healing for Human & Animals with Rosina Aquarti, 2015
Animal Communication Levels 1-3 with Rosina Aquarti, 2015
Other teachers also in Peninsula Office Tower