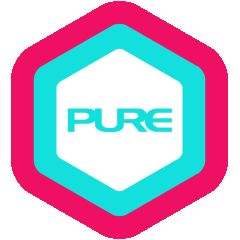 Rajesh has been practising yoga since 1996. He personally experienced and benefitted from practising yoga to help him calm his nervous system and balance his body, mind and spirit. This drove him to continue exploring his yoga both in asana and in theory, which led him to choose yoga as his lifetime career.
Rajesh was inspired by various yoga Gurus in India who strongly motivated him to teach yoga and preach its techniques for the well-being of others. He has a master's degree in Yogic Science from a reputed university and a postgraduate diploma in Yoga Therapy.
Rajesh's classes are unique with individual attention on each person's specific needs. These range from stress management to weight control as well as specific goals such as inversions, arm balance and back bends. He encourages his students to work with their physical and mental limitations through his customised sequences, alignments and hands-on direction. This enables his students to gain deeper understanding of yogic techniques in their own practice and an ability to explore and rediscover one's natural strength, endurance, and range of motion.
Rajesh is a versatile teacher in various styles and levels of yoga such as Hatha Yoga, Power Yoga, Power Flow, Core Yoga, Sun Vinyasa, Yoga for Weight Loss and Pranayama Meditation.
QUALIFICATIONS & CERTIFICATIONS
Sc (Yoga) – Chidambaram Annamalai University, 2011

G. Diploma in Yoga Therapy – Swami Vivekananda Yoga Anusandhana Samsthana (SVYASA at Bangalore), 2009

YIC (Yoga Instructor course) – Swami Vivekananda Yoga Anusandhana Samsthana (SVYASA at Bangalore), 20

PGDY (P.G. Diploma in Yoga) – Pondicherry University, 2005
Other teachers also in World Trade Centre