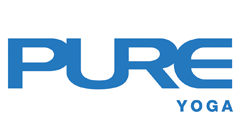 Yoga found Ramone in a little log cabin in Whistler, Canada in 1999. Encouraged by a housemate who taught her how to 'Namaste' and 'Om' between laughing and trying without success to touch her toes, this first home practice was enough to convince Ramone to enrol in a beginner's yoga course.
Already an educator, Ramone knew immediately that yoga would be something she would one day love to teach. With a background in science, Ramone found through yoga a more holistic way of understanding the mind-body connection vital to true health and healing.
Ramone believes that yoga is a powerful tool for personal growth. Teaching her that limits often only exist in the mind, that movement and stillness are both therapeutic, and that there's always more to learn on the path to self-mastery, she is now a committed lifetime student of yoga!
Ramone has been lucky to learn from powerful teachers and healers throughout her yoga journey. She credits her early Whistler teachers with empowering her to intuitively connect with her practice. Later teachers including Leslie Kaminoff instilled the importance of breath and the wise use of anatomical principles for creating safe and personalised asana – while her desire to use yoga as a force for positive global change is inspired by teacher-activists such as Seane Corn.
But Ramone's students are always her greatest teachers, constantly inspiring her with their capacity for learning, growth, healing and patience. They keep her honest and continually striving to grow in order to deliver her very best for them.
Making classes fun, safe and educational are Ramone's primary drivers. She is most inspired to weave ancient traditions into a modern practice that is personally informative, deeply transformative, and easily incorporated into daily life. Hosting global retreats since 2013, Ramone also loves taking her yoga students off their mats and out into some of the most beautiful parts of the world for a little adventure!
A trained Thai Massage Therapist and Energy Healer since 2003, Ramone incorporates teaching and healing through touch in her classes as often as possible.
QUALIFICATIONS & CERTIFICATIONS
Chinese Medicine Yoga Medicine Teacher Training with Tiffany Cruikshank, 2017
Postgraduate Teacher Development Training with Natalie Rousseau, 2017
Transformation Through Touch Physical Assists Training with Leslie Kaminoff, 2015
Yoga, Purpose and Action Leadership Training with Seane Corn, Hala Khouri and Suzanne Sterling, Off the Mat, Into the World, 2015
200-hour Soul Flow Vinyasa Yoga Teacher Training with SOULution Yoga, 2015
Postgraduate Functional Anatomy, University of Canberra, 2014
100-hour Pre/Post Natal Yoga Teacher Training with Bliss Baby Yoga, 2014
300-hour Vinyasa Yoga Teacher Training with Julia McCabe, 2013
200-hour Vinyasa Yoga Teacher Training with Power Living, 2011
Thai Massage Training with Kristin Nuttall, Sacred Asia School, 2003 & 2011
What Ramone teaches
Core
Hatha
Hot
Pranayama & Meditation
Prenatal
Vinyasa
Yin
Yoga Therapy
Other teachers also in Soundwill Plaza