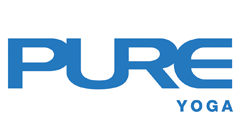 Priscilla had no idea what to expect when she signed up for her first yoga class in 2006 while studying Mandarin in Taiwan. It was love at first class! She appreciated how yoga made her body feel open, stretched and strong. Within a few months she noticed that her posture had improved. She would continue to practise on and off until she found her first true gurus who guided her and with whom she did her teacher training in 2010. Sucharita Hsu and Michael Jenkins of Our Yoga House in Taiwan taught her how to develop a consistent self-practice, how to keep on exploring what is on offer in the yoga world, and how to live a yogic lifestyle. They also taught her that each body is different and that we should embrace our differences instead of competing with each other. Before meeting them, yoga was just exercise. But after taking classes, workshops and finally their teacher training, Priscilla learned that we can experience that feeling you get during yoga practice throughout the entire day by embracing the whole yogic philosophy: the eight limbs of yoga as described in the Yoga Sutras of Pantanjali.
After practising Hatha yoga and Vinyasa for a few years, Priscilla finally started taking Ashtanga Vinyasa lessons with Elaine Lai in 2014. She was greatly inspired by the tranquil atmosphere with which Elaine taught this rigorous practice and still uses some of the great tips she learned from Elaine in her own teachings. Elaine also inspired her to go to Mysore, India for the first time in the summer of 2014 where she took classes with Ajay Kumar. He is a teacher who gives a lot of "tough love" and inspires his students to work hard for what they want, while showing them compassion when needed. Since then, she has been going to him annually for improving her own self-practice and embarking on a lot of self-study with living legend BNS Iyengar from whom she took Yoga Mudra classes and Pranayama. In 2017, Priscilla finally did her Ashtanga Vinyasa Teacher Training with guruji Ajay Kumar and thoroughly enjoys teaching both Mysore-style classes as well as Led classes.
To this day, Priscilla believes that we should not approach yoga asanas as if every body can fit into the same shape or mould. She caters to different bodies and helps people explore their own personally reachable potential. She likes to share the philosophy of yoga not just during meditation or pranayama, but also in her asana classes so that people get the whole experience instead of just a physical workout. When taking Priscilla's classes, expect to work hard at times and to be gentle on yourself on other occasions. She likes to theme her classes on a weekly basis according to what she thinks her students are in need of at that time – for example the concept of "non-harming" or an alignment-based class, or "exploring your fear and going beyond." She wants her students to feel confident, strong and empowered after a class, while at the same time cultivating a sense of humbleness and compassion within themselves. She hopes that everyone will develop a deep, inner peace through the practice of yoga.
QUALIFICATIONS & CERTIFICATIONS
Ashtanga Vinyasa Teacher Training with Ajay Kumar, 2017
Aerial Yoga Teacher Training with Julie Fowler, 2017
SUP-yoga teacher training with Ameriga Giannone, 2017
Certification as an Integrative Nutrition Health Coach, 2017
Integrative Nutrition Advance Business Course, 2017
Culinary Nutrition for a Plant-Based Diet with Matthew Kenney (120 hours), 2017
Tibetan Singing Bowl Massage Course with César Tejedor, 2016
Thai Yoga Body Work, Levels 1 & 2 with Inner Mountain School of Healing Arts (60 hours), 2016
Human Anatomy Course with Noah McKenna, 2014
Yoga Meditation course, International Sivananda Yoga Vedanta Centre, 2012
Yoga Therapy course, Paramanand Institute of Yoga Sciences and Research. 2011
Hatha and Vinyasa teacher training with Sucharita Hsu and Michael Jenkins (200 hours), 2010
What Priscilla teaches
Aerial Yoga
Ashtanga
Hatha
Hot
Vinyasa
Yin
Yin Yang