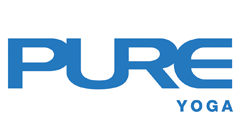 Chae's yoga journey began in 1989, when she first moved to Los Angeles and wanted to try a class at her local gym. She loved the meditative aspect as well as how centred it made her feel. As her practice developed she realised how her posture improved, the tightness in her body dissipated, and she experienced an overall change in her well-being. Chae's love of yoga gave her the initiative to explore other body conditioning methods, such as Pilates, Gyrotonic and barre. She also began living a more health-oriented lifestyle in which she incorporated learning about nutrition and cooking. It was not until she relocated to Sydney, Australia and became a mother that she found her true calling to become a teacher. She discovered her inspiration once she started practising under renowned teachers Eileen Hall and Simon Borg-Olivier in 2000 and also studied the Pilates Method with Cynthia Lochard. After many years of combining what she has learned and experienced from her teachers, students and her travels, Chae has realised the value she contributes to others by sharing her knowledge in a caring, demonstrative way. Nothing gives her more joy than spreading the message of the many benefits that yoga can bring to one's life.
Chae will always hold dear to her heart teachers Eileen Hall and Richard Freeman, who not only influenced the way she teaches but also her attitude towards the practice and her students. Eileen and her story as a breast cancer survivor, her outlook on life, plus the respect that she always gave to anyone she encountered, instilled a deep understanding of what yoga is all about. Even though Chae has never met Richard in person, she believes he is one of the pioneers of today's yoga movement. She has always been fascinated by what she discovered in his books and when she watched him on film. She admires his depth of knowledge and the manner in which he articulates his teachings – calmly, sincerely and warmly.
Chae is known to teach a dynamic and engaging class. With her many years of being a practitioner of various yoga methods as well as Pilates, she began experimenting with a fusion type of class that began to gain popularity. She feels that it is important to connect with her students and is adamant about learning from them as well. She would like her students to feel unintimidated and relaxed in her classes, so she will sometimes play music or use her humour to create a fun, non-judgmental atmosphere. She loves being able to help her students realise their capacity to go beyond pre-conceived limitations. So she will encourage them to work harder with physical and mental challenges that surprise them enough that they continue to practise and understand how yoga affects their lives outside the classroom.
QUALIFICATIONS & CERTIFICATIONS
Anatomy & Physiology of Hatha Yoga at Yoga Synergy with Simon Borg-Olivier, 2004
Romana's Pilates Method Certification at The Pilates Studio of Sydney with Cynthia Lochard (600 hours), 2002
Ashtanga Yoga with Trevor Tanjye & Eileen Hall, 2000 - 2006
The Pilates Method at Real Pilates with Alycea Ungaro, 1997 - 1999
What Chae teaches
Ashtanga
Hatha
Healing
Hot
Restorative
Vinyasa
Yin
Yin Yang
Yoga Therapy
Other teachers also in Pure South - The Pulse