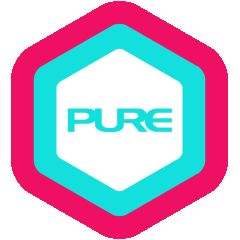 Samantha began yoga with intentions to deepen her personal practice and expand her knowledge of yoga. After her first teacher training programme in 2005, yoga transformed into a lifelong journey of learning, opening, sharing and teaching. Samantha's vision and knowledge have grown to include not only yoga, but also women's health, life balance, and total wellness. She enjoys her friendships, family, pottery, photography, reading, hiking, travel and food.
Samantha's inspiration comes from each of her past teachers as well as her students. She believes that watching students practise yoga increases her understanding of yoga's complete benefit for a happy and healthy life. This enables her to continually grow as she teaches. In addition to her foundational Hatha Vinyasa teacher training, she has also expanded into Pre- and Post-natal Yoga Teacher Training, Birthlight Perinatal Yoga, Infant Massage, and Kids Yoga.
Samantha is particularly focused on teaching that allows for the progression of students at their own paces. Her style is steady, calm and very approachable, aptly her nickname as 'killer Sam'. She has an astonishing way of making students work, raising their practice to higher and higher levels – without them feeling it was all work and no play. She is down-to-earth and guiding in her life as well as her teaching.
QUALIFICATIONS & CERTIFICATIONS
Power + Precision + Mindfulness Mastering the Art of Vinyasa Yoga 50-hour Training with Jason Crandell, 2016
Dharma Yoga Wheel Teacher Training with Dov Bargas & Leela Om, 2016
Diploma in Birthlight Postnatal with Jane Collins, 2016
Integrative Nutrition Health Coach, Institute for Integrative Nutrition, 2016
Yoga Bou Teacher Training Course with Michiko Minegishi, 2015
Yoga Biomechanics Lab with Jonas Weststring, 2015
Diploma in Birthlight Perinatal Yoga Parts 1 and 2 with Jane Collins, 2015
Reiki Master with Joyce Thom, 2015
Wall Rope Yoga 35-hour Training Level 1 (Iyengar Based) with Bryan Legere, 2014
Certification on Massage in Schools Programme (MISP), Massage in Schools Association International, 2014
Raw Food Chef and Health Educator Certification, Levels 1-3, 2013-2014
Certification on Infant Massage, International Association of Infant Massage, 2014
Alexander Method of SMR Level I Coach Certification, 2014
Reiki I and II with Joyce Thom, 2013
Insight Yoga Teacher Training with Sarah Powers, 2012
Yoga Therapy Diploma Certification from Paramanand University of India, 2011
Pregnancy, Birth and Baby Yoga Teacher Training with Jean Byrne & Michelle Papa, 2011
Moving into Meditation with Sarah Powers, 2011
Yin Yoga Training – A 3-day Teacher Intensive with Sarah Powers (25 hours), 2010
Diploma in Yogakids Facilitator, CYKF, Yoga Kids International, 2009
POET for Yoga Anatomy with Ellen Heed (31 hours), 2009
Foundations YogaKids Facilitator Training and Certification Programme, Yoga Kids International, 2008
Functional Anatomy for Yoga Teachers with Ellen Heed (20 hours), 2007
Hatha Vinyasa Yoga Teacher Training at Yoga Limbs Hong Kong (250 hours), 2006
What Samantha teaches
Chair Yoga
Hatha
Healing
Hot
Pranayama & Meditation
Prenatal
Restorative
Vinyasa
Wall Rope Yoga
Yin
Yin Yang
Yoga Nidra
Yoga Wheel
Other teachers also in Pacific Place