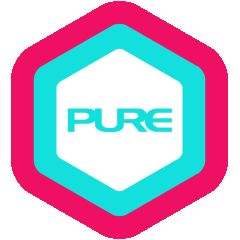 Mikey started his yoga path in 2016 whilst working on the Events team at PURE Yoga. He found his inspiration from the global yoga teachers he was fortunate enough to be working with and found yoga to be not just a physical but also a mental practice that could be applied to his daily life purpose. In 2017, he attended his first teacher training course with Patrick Creelman and Rinat Perlman.
On his path of yogic discovery, Mikey feels grateful for the guidance of Patrick and Rinat. Patrick's Yoga Philosophy changed the way he saw Yoga. The great sense of humour and encouragement to students to explore their limits are also unmistakably evident in Patrick's teaching. Rinat's yoga sequencing has deepened the creativity of Mikey's yoga knowledge.
Mikey looks to bring awareness through motion and balance, to find strength in flexibility. His style is fun, energetic and challenging. He believes that breathing is achieved every time we step on the mat and it is the beauty of yoga that helps us translate that to our everyday lives.
What Mikey teaches
Alignment
Core
Hatha
Hot
Pranayama & Meditation
Vinyasa
Yin
Yin Yang
Yoga Therapy