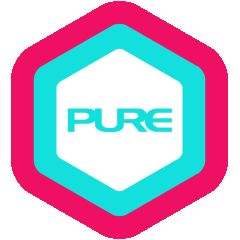 Teachers >
Hari Om Eranki Srihari Baladitya
Hari Om (Eranki Srihari Baladitya) is a dancer, choreographer and dance teacher who first started Yoga practice in 2003 as an add-on practice for his dance warm-ups and cool-down. His passion for yoga increased manifold after he experienced a knee injury in 2009, when yoga became his source of recovery and rejuvenation. Hari Om feels that his personal injury came as a blessing in disguise as it opened a whole new world where he could not only improve his own health but help others seek a healthier lifestyle. His parents and teachers of dance or yoga have been his inspiration and have guided him in becoming a dance & yoga teacher.
His dance life started as a toddler when he first joined Kuchipudi dance in the Andhra University School of Fine Arts in his hometown of Visakhapatnam, India under the tutelage of his primary guru Sri Pasumarthi Sitaramiah. He grew to be a full-fledged dancer by the age of 15 as he learnt several other dance styles from various gurus including smt.A.Bala Kondala Rao and Sri Hari Rammurty (Kuchipudi), Sri A. Rukmaji Rao (Bharatanatyam) and Sri Nataraj Parameswaran (Andhranatyam & Perini Shivatandavam). His yoga journey (which mainly started in Hong Kong) deepened, delving into aspects of Yoga apart from the asanas – such as anatomy, diet and pranayama. Along this journey, teachers like Samrat Dasgupta, Chandrika Gibson, Garret Lane and many others have helped him lay the foundation to becoming a Yoga teacher. Every teacher in his life has shaped his personality and philosophy towards life – "Happy, humble and open-minded".
Hari Om's dance classes are fun and suited to the varied interests of students who seek to learn diverse styles of Indian dance including classical, semi-classical Indian style, bollywood fusion, dance basics or stay fit. His yoga classes are equally engaging with clear instruction and alignments. Be it dance or yoga, his philosophy towards teaching has been to make his classes accessible to all students who wish to learn in a friendly yet disciplined atmosphere. Hari Om's open-minded attitude encourages students to freely approach him for clarifying doubts or asking questions.
QUALIFICATIONS & CERTIFICATIONS
Yoga TT with Yuva School of Yoga (200 hours), 2015
Yoga Therapy Training with Dr. Ganesh Mohan, Chandrika Gibson, and Garret Lane, 2014
Advanced Yoga TT with Samrat Dasgupta (100 hours), 2014
Diploma in Kuchipudi Dance from the Potti Sriramulu University, Hyderabad, India
What Hari Om teaches
Hatha
Healing
Hot
Yoga Therapy
Other teachers also in Peninsula Office Tower, Langham Place