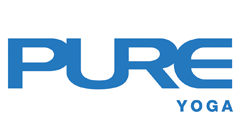 Amber embarked on her yoga journey in 2009 in the pursuit of staying fit and healthy. Inspired by her first yoga teachers Mike and Sharon Byron-McKay, founders of New Zealand School of Yoga, Amber started a consistent practice pattern. She likes that yoga is not a competition with others, but rather a competition within oneself. It is through practice, hard work, patience and most importantly, the 'can-do' attitude that helps one to grow and become a better yoga practitioner.
Throughout Amber's yogic path, she has been guided by incredible teachers like Mike and Sharon Byron-McKay, Master Bharath Shetty and Dr. Satyam Tripathi. Mike and Sharon's strict yogic lifestyle and in-depth understanding of yoga asanas have laid a strong foundation for Amber's practice. Their devotion towards yoga and authentic selfless teaching are evident in Amber's teaching. Amber completed her first RYT500 teacher training course in India under the guidance of Master Bharath Shetty, founder of IndeaYoga. His guidance in asana practice has allowed Amber to explore infinite possibilities and she continues to weave his teaching into her daily practice. Dr. Satyam, founder of Union Yoga Singapore, is a knowledgeable educator in Ayurvedic Medicine, Yoga & Rehabilitation. Amber has trained under him as a yoga therapist since July 2014. Working with patients suffering from various ailments let her understand how some symptoms of diseases are on the purely physical level, while some are linked with a person's energy, mental and psychological levels.
Amber's teaching style resonates with this belief. Her teaching is both physically and mentally challenging. It leaves students feeling accomplished and yet humbled. Encompassing authentic yoga techniques, yoga therapy and modern science knowledge, she focuses on empowering her students to safely explore poses that challenge their limits. Incorporating a personal touch is her way of establishing connection with her students. Inspiring her students to live their yoga practice off the mat is her ultimate goal.
"Growth only comes through with struggles and challenges. All is coming, with a solid foundation, time and perseverance."
QUALIFICATIONS & CERTIFICATIONS
Union Yoga Ayurveda YACEP RCYT95 Kids Yoga Teacher Training with Dr. Satyam Tripathi, 2017
Union Yoga Ayurveda YACEP Prenatal & Postnatal Yoga Teacher Training with Dr. Satyam Tripathi (85 hours), 2017
Union Yoga Ayurveda YACEP Aerial Yoga Teacher Training with Master Prashant Singh (30 hours), 2016
IndeaYoga Hatha & Vinyasa RYT500 Yoga Teacher Training – Level 2 with Master Bharath Shetty, 2012
New Zealand School of Yoga Introductory Yoga Teacher Training Course in Asanas, Pranayama (Iyengar yoga), 2012
What Amber teaches
Aerial Yoga
Hatha
Healing
Hot
Prenatal
Restorative
Vinyasa
Yin
Yin Yang
Yoga Therapy
Other teachers also in Millennium City 5