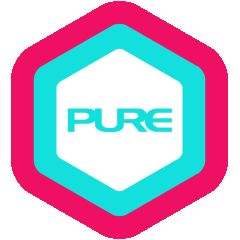 Anna first started practising yoga as a form of exercise to complement her intense training as a field hockey player and runner. Life working in the legal profession was hectic and stressful. It was only during yoga practice that she could be withdrawn from the restlessness of her mind, leaving with a sense of calmness and tranquility. Yoga practice saw her through a period of emotional downturn and she gradually realised that yoga was much more than a physical exercise, but in essence was a practice for the holistic well-being of the body, mind and soul. Feeling the need for a career break and driven by her inner quest to delve deeper into the ancient wisdom, Anna attended her first teacher training with Paul Dallaghan in 2016 and started her teaching journey shortly afterwards. In 2017, Anna encountered Jivamukti Yoga. Its core philosophy of compassion for all beings coincides with what she has always believed. If everyone lives every moment with love, kindness and gratitude, we can all "contribute in some way to that happiness and to that freedom for all". Deeply moved by its teachings, Anna attended the Jivamukti Yoga Teacher Training in 2018.
Anna believes that everyone she encounters in her life is meant to be a teacher. She is thankful for each and every person – be it her teacher, companion or student – who has crossed her yogic path. In particular, Anna is forever grateful to Jivamukti Yoga co-founder Sharon Gannon, who has touched her in so many ways in her spiritual practice and for her reminder to be in service to others with love. Anna holds heartfelt indebtedness for the teachings and guidance of Edward Chow, who has inspired her to develop the balance of effort and grace in her practice and to cultivate connection with students as a teacher. Last but not least, Anna deeply appreciates Daniel Stringer, who has offered her the invaluable experience to assist in his Mysore classes.
Anna's classes focus on the alignment of asana and cultivation of inner awareness. She believes the essence of alignment is not about perfecting the physical shape of asana, but rather of directing one's awareness towards the subtlety of body movement, breath control and concentration of the mind. Mindful practice is the gateway to the inner peace that resides deep inside every one of us. Anna feels blessed in being able to dedicate her enthusiasm and energy to share the love of yoga. She hopes that her students will leave the practice feeling more balanced in their bodies and more serene in their minds.
QUALIFICATIONS & CERTIFICATIONS
Jivamukti Yoga Teacher Training with Sharon Gannon (300 hours), 2018
Yoga Wall Level 1 Training Course with Bryan Legere (18 hours), 2017
Ashtanga Immersion with Kino MacGregor (30 hours), 2017
Yoga Alliance Teacher Training with Paul Dallaghan (200 hours), 2016
What Anna teaches
Hatha
Healing
Hot
Jivamukti
Vinyasa
Yin
Yin Yang
Yoga Therapy
Other teachers also in MOKO