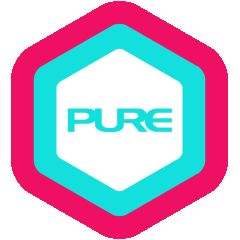 Joan first stepped onto the yoga mat at PURE Yoga in 2003 and subsequently maintained a regular practice whenever class time fitted her hectic work schedule as a design director of an international fashion brand. After years of constant long working hours and stress, Joan started to suffer from arthritis, which awakened her decision to redefine life's priority. In 2016, Joan decided to make a change and left the corporate world. She first went on a yoga retreat with Master Rachel Roberts in Bali. The immersion in yoga helped Joan to reconnect her mind and body, and she enjoyed the equilibrium from within that she had lost for long.
The amazing experience from the retreat ignited Joan's interest in yoga in a much deeper way. In early 2017 Joan started her first 200-hour Yoga Teacher Training with Master Yogananth Andiappan, which established a strong base particularly on the therapeutic side of her yoga practice. The more she learnt, the more she wanted to know – and yoga became a pillar of Joan's life. Thus, she continued her journey with a 300-hour Advanced Hatha Teacher Training and started teaching yoga. Joan has been a true loyal PURE Yogini and has been greatly influenced by many great teachers including Yogananth Andiappan, Samrat Dasgupta, Patrick Creelman and Jason Crandell. Joan finds it a blessing to teach at PURE, where she first started her practice.
Joan's classes are dynamic and challenging. She emphasises the therapeutic effect of each pose and breathing techniques, targeting the connection of each muscle in one's body with one's mind and soul. Joan hopes her students will discover the benefits of yoga just as she has and that they will experience exhilaration and freedom after practising with her.
QUALIFICATIONS & CERTIFICATIONS
Dharma Yoga Wheel Teacher Training, Levels 1, 2 & Yin with Dov Vargas and Raquel Vamos, 2022
Vinyasa Yoga Training, 300-hour Continuing Education with Jason Crandell, 2021
The Path of Himalayan Singing Bowl Levels 1 and 2 with Tsang Man Tung, 2021
WildLotus: 300-hour Advanced Teacher Training with Patrick Creelman, 2020-2021
Mindful Birth Yoga for Pregnancy, Birth and Baby – Modules 1 & 2 with Michelle Papa and Dr. Jean Byrne, 2019
3-Day Transmutation with Wall Rope Advanced Study Course with Veronique Tsui, 2019
Ashtanga Weekend Workshop with Kino MacGregor, 2018
4-Day Yoga Anatomy Workshop with Leslie Kaminoff, 2018
Advanced Hatha Teacher Training Levels 1, 2 and 3 with Yogananth Andiappan, 2017-2018
Yoga Teacher Training (200 hours) with Yogananth Andiappan, 2017
Certificate in First Aid and CPR, 2017
What Joan teaches
Alignment
Core
Hatha
Healing
Hot
Restorative
Vinyasa
Yin
Yin Yang
Yoga Therapy
Yoga Wheel
Other teachers also in MOKO