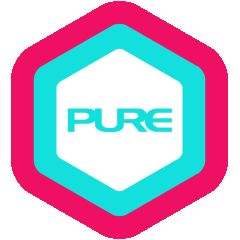 Yeshwanth or "Yesh" started teaching Bollywood dance whilst in university to students of all ages for their school/annual day celebrations. His yoga journey started in 2005 when he took up a job to be a dance teacher in Hong Kong along with his yoga teacher friends who inspired him to start incorporating Yoga into his dance classes as a warm-up and cool-down routine. His passion and practice grew each year culminating in his humble beginning as a Yoga teacher who specialised in teaching Kids Yoga and dance classes.
Over a decade of teaching and performing dance led to a back injury which further enhanced his study in therapy and other disciplines of yoga. Yesh attended his first teacher training in 2005, which profoundly affected him on physical, psychological and spiritual levels. Yoga has been his guiding light to happiness and health whilst he has maintained his passion for dance. His brother Prashanth has also been his lifelong guide and source of strength, encouraging him to begin and keep up the practice of yoga. His brother's inspiration led him on the journey of svadhyaya (self-study) with regular practice and a yogic lifestyle.
Yesh has learnt from several teachers for various styles of yoga but the teachings of SVYASA University teachers in India had the greatest influence on him. Along with them, he credits Dr. T.Yashvanth (Babu) and Hari Om who have impacted his yoga teaching. Dr. Babu, as he is affectionately called by his students, is a very knowledgeable teacher who delves deep into theanatomical study of postures and guides them with his tailor-made sequencing for various physical issues. Since his arrival in Hong Kong in August 2005, Hari Om has been a friend, brother, teacher and mentor, guiding him not only in Yoga but in all aspects of life.
Yeshwanth's classes are suitable for students who enjoy a relaxed pace, clear instructions, proper alignment, chanting, breathing exercises, and a friendly atmosphere. His teaching is energetic and fun whilst preserving yogic etiquette and discipline. Benefits of attending his classes include improvement of mental strength & physical well-being. His philosophy towards dance and yoga classes: "Practise with mindfulness, whole-hearted effort and sincere interest in taking each class as a stepping stone for personal growth."
QUALIFICATIONS & CERTIFICATIONS
Yoga Wall Level 1 Teacher Training with Bryan Legere (18 hours), 2017
Yin Yang Yoga Teacher Training with Yogaraj CP (50 hours), 2017
Aerial Yoga Level 1 TT, 2017
Yoga TT, Swami Vivekananda Yoga Anusandhana Samstha (S-VYASA,Bengaluru, India) (200 hours), 2016
Sports Science & Fitness Foundation Certificate from AASFP, 2016
Certified STRONG by Zumba Instructor, 2016
Yuvaa Yoga Teacher Training Course with Dr. Yuva Dayalan (200 hours), 2015
Certified Zumba / ZUMBA Kids + ZUMBA Kids Jr instructor, 2014-2015
Yoga and Naturopathy Therapy Training course with Dr T A Krishnan, 2005
What Yesh teaches
Aerial Yoga
Core
Hatha
Healing
Hot
Pranayama & Meditation
Restorative
Vinyasa
Yin
Yin Yang
Yoga Therapy
Other teachers also in MOKO