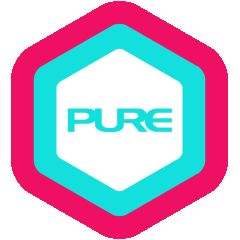 Born and raised in Romania, Laura holds a bachelor degree in Journalism. She was talent-spotted at an early age and was an international model for many years. Her career brought her to Hong Kong, with which she immediately fell in love and decided to stay and settle down.
Laura stepped into her first yoga class in 2015 with the guidance of a good friend while seeking some relaxation after an intense gym workout. It came as a surprise that she felt a deeper attachment with the practice than expected. A year on and Laura found herself living in the UK and practising at a local Manchester yoga studio. She was attracted by the energetic style of teaching and her asana practice shaped into a beautiful yoga routine.
Upon returning to Hong Kong, Laura sought to learn more about the philosophy of yoga and received guidance from her teacher and friend Andy Willner in attending lectures by renowned scholars. It was then that she felt ready to enrol into the life-changing 200-hour Foundation Training for Teachers with Patrick Creelman and Rinat Perlman, which she successfully completed in 2017.
Since then Laura has devotedly offered her students dynamic, passionate, alignment-based classes with the hope of making them stronger, invigorated, and simultaneously grounded and deeper connected with their bodies.
Laura feels a deep gratitude for Angela Lohse, who believed in and mentored her. Through her personal yoga practice, Laura discovered a deeper sense of self-awareness, becoming more grounded through meditation and feeling healthier & stronger through her asana practice. As Laura continues to grow as a teacher and yogini, her curiosity about all that yoga can offer also continues to expand, giving her a greater sense of connection to her body, mind & spirit.
QUALIFICATIONS & CERTIFICATIONS
The Foundation Training for Yoga Teachers Yoga Alliance Registry Registered Yoga School with Patrick Creelman & Rinat Perlman (200 hours), 2017