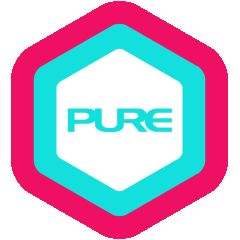 Everything happens for a reason. An ex- stunt performer, Ying Wai embarked on the yoga journey because of a decision in 2015, when he took his first yoga lesson. With an initial goal to increase flexibility so as to prevent injury, Ying Wai has discovered the beauty of yoga movements along the path and has been mesmerised by it ever since. He has realised that yoga was far more than stretching. Through yoga, he felt a connection between his breath, body and soul for the first time.
Having become a dedicated practitioner, Ying Wai decided to deepen his study of yoga. Under the guidance of his first teacher Shirley Wong, he has learned to stay centred and be present in the moment by focusing on each breath. Having learned to accept and appreciate his authentic self without judgement, Ying Wai has found true joy from mindful yoga practice. In 2016, Ying Wai completed a yoga teacher training with Marcus Leung. Since then, Ying Wai has been practising "Counter Flow Yoga" under Marcus, whose lessons have greatly honed Ying Wai's teaching skills. Another teacher of tremendous inspiration and influence is Dylan Werner, whose unique techniques in hand balancing have helped Ying Wai to improve his strength control.
Ying Wai's goal as yoga teacher is to pass on the positivity he once received from everyone he has encountered along his yoga journey. Known to teach classes that are fun albeit challenging, Ying Wai wishes to offer students a positive and nourishing learning environment, where his students can feel confident and safe to explore their full potential.
QUALIFICATIONS & CERTIFICATIONS
Evolve Yourself Counter Flow: Yoga Alliance Accredited Teacher Training with Marcus Leung (200 hours), 2016
What Wai teaches
Core
Hatha
Hot
Vinyasa
Yin
Yin Yang
Yoga Therapy
Other teachers also in Millennium City 5