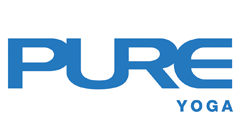 Since he was a child, Dale has gravitated towards helping others. He was the kid at school who got on with everyone and found humour to be another gift and weapon in the world of growing up. At 18 he took up Thai boxing to keep him safe in England's northern cities and he balanced that with Thai massage. He later practised kung fu and Chinese massage, also learning Mandarin Chinese in Taiwan where he lived for 7 years.
After an impulsive trip to an ashram and Vipassana retreat in 2005, Dale found his inner pull towards helping others become a driving force in his yoga studies and practice. With many styles and methods practised, he has been able to see yoga teachings and its applications from different viewpoints. He has taken many inspiring teacher trainings including classes with Yogaworks' James Brown, Maty Ezraty, Chuck Miller, Richard Freeman, Paul Dallaghan, and various advanced pranayama trainings. He practises meditation, and has his own pranayama and daily posture practice. He believes that we need to be open and sensitive enough to balance traditional teachings, teachings from present well-studied teachers, and our own real and valid experience.
He gives his students time to feel through their own experience in the hope that they are rewarded through personal investigation of sensations, perceptions, feelings and thought patterns. Practising being the witness of one's experience is a constant reminder for his students. Dale is passionate and committed to his own personal practice, and he feels it important to teach with compassion, humour and using metaphors to add a little depth to the whole experience.
He is also inspired by Richard Freeman, Paul Dallaghan and Adnan Tarovich. Dale is currently loving works by Tich Naht Hahn, Rupert Spira, and as always, Ram Dass.
QUALIFICATIONS & CERTIFICATIONS
James Brown YogaWorks and AYC (500 hours)
Pranayama with Paul Dallaghan (300 hours)
Yoga India First Point Yoga (200 hours)
What Dale teaches
Advanced
Alignment
Chair Yoga
Core
Hatha
Healing
Hot
Pranayama & Meditation
Restorative
Vinyasa
Yin
Yin Yang
Other teachers also in Peninsula Office Tower, Pacific Place