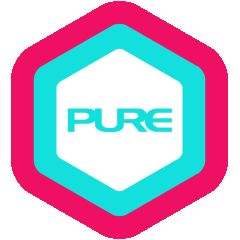 Stretchy poses on a mat in a heated room wasn't a love-at-first-sight experience for her. But her first yoga class at PURE Lincoln House was like planting a seed – after weeks of practice, the love and passion of yoga grew profoundly in her heart day by day. She started seeing the beauty and wholesomeness of yoga. Apart from the physical benefits like enhancing her posture and physique and easing pains and stiffness, she is able to set her mind free from negativity and stress in order to enjoy genuine tranquillity and lead a joyful life.
Karen is forever grateful to her beloved teacher, Edward Chow. He has guided her throughout her yoga path on and off the mat. She was like a toddler who stumbled and fell a lot. He has always given her great support and advice. In 2013, she decided to follow in his footsteps to be a yoga teacher, so she quit her private tutoring job and took her first Ashtanga yoga teacher training led by Paul Dallaghan in Koh Samui. 'Practise with awareness' was the most valuable thing she learnt from Paul. The precision and discipline required in Ashtanga practice also influences Karen a lot. With the great inspiration from her two respected teachers, she devotes herself to teaching humbly and spreading the love of yoga to others. It is her pleasure to share all knowledge and experiences with her students.
Karen's classes are alignment-based, yet fun and safe. She believes that yoga is for everyone. An asana may look different on each individual, as it is determined by various factors such as age, body structure, flexibility, etc. There is no such thing as a perfect yoga pose, what matters is the correct alignment. Interested in traditional Chinese medicine (TCM), she likes combining yoga anatomy and the meridian system in classes to raise her students' self-awareness of physical health. "Be connected with your inner self" is what you will often hear in her classes. "It sounds clichéd but it's so true that yoga is not about reaching your toes! Try to reach for your heart instead!"
Learning to let go with no struggle and trying to go with the flow and surrender to the universe are what she wants her students to experience. After all, asana practice is just one limb of yoga. To inspire students on and off the mat so that they benefit from yoga holistically is her ultimate goal of as a yoga teacher.
QUALIFICATIONS & CERTIFICATIONS
Foundation Yoga Teaching Training with Paul Dallaghan (200 hours), 2013
What Karen teaches
Hatha
Healing
Hot
Restorative
Vinyasa
Yin
Yin Yang
Yoga Therapy
Other teachers also in Millennium City 5