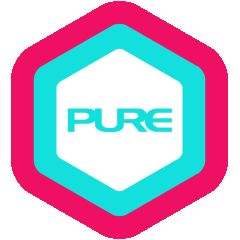 Fabien was born in 1984 in Nice, in the south of France. Since he was a kid, he felt that there was the highest purpose on life so he determined to find it. His steps led him first on a tatami rather than on a Yoga mat, and he made his path to a higher consciousness on the way of martial arts so many years before to get on the way of the Yogi. When he went for the first time in his uncle's yoga school, he immediately understood that Yoga and Martial arts lead to the same objective. And in 2012 he decided to join his uncle's school. He was trained for 3 years to become a yoga therapist. In 2016, he decided to deepen his knowledge on how to improve the human being getting several certification in Pilates. Currently Fabien expresses himself the best through Budokon Yoga, a style which combines all the knowledge he has learned in the various schools of martial arts, and infuses it with the discipline of yoga.
On his path, Fabien met several great masters, But the most significant teacher for him was his uncle who went to learn yoga in an ashram in India. One of the first principle that Fabien's uncle taught him was : "No need to go to India to understand yoga, Yoga is your nature, you only need to enter into yourself." Since then, Fabien has been developing his capacity of self-consciousness in his whole life. Cameron Shayne has been a significant master in Fabien's expérience because he created the link between the martial artist and the yogi he is.
Fabien's classes are challenging and atypical, he uses his knowledge on other disciplines to enhance his classes. He aims to bring his students to self conciousness, and to get a better understanding of themselves. He gives us the opportunity to embrace both the warrior and the yogi inside us and to get more balance in our manifestation.
QUALIFICATIONS & CERTIFICATIONS
Ashtanga Vinyasa Teacher Certification, International Practioners of Holistic Medecine, 2018
Pilates Continuing Education Training with Andrea Maida, 2018
Budokon Yoga Teacher Training with Cameron Shayne (200 hours), 2017
Pilates Comprehensive Teacher Training with The Fitness School of Sports Sciences (200 hours), 2016
National Diploma Pilates System Instructor with National Educational Sports Center, 2016
Hatha Yoga Teacher Training with Santo Gitto, 2015
What Fabien teaches
Core
Hatha
Healing
Hot
Mat Pilates
Pranayama & Meditation
Reformer Pilates
Vinyasa
Yin
Yin Yang
Yoga Therapy
Other teachers also in Asia Standard Tower